9 Questions to Ask When Selecting Maintenance Safety Software
December 13, 2021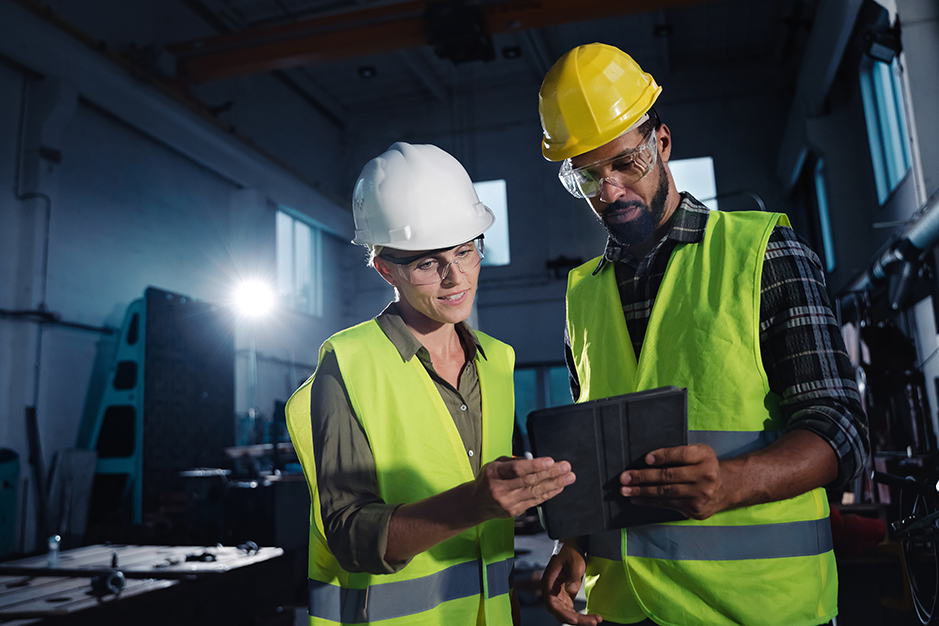 You probably already know the expense and frustration associated with equipment unexpectedly breaking down.
The time and resources spent repairing or replacing faulty items are bad enough. You then have to factor in hours of lost production, money spent on rental equipment, added stress to other parts of the system, and the list goes on.
Of course, managing the situation by sorting through stacks of paper forms or logging into clumsy legacy software doesn't make matters any better. The same goes for trying to administer your operation's overall maintenance safety strategy – there's just too much effort exerted without the desired or expected outcomes.
What's needed is an easy-to-use maintenance safety software solution – one that meets all your immediate needs and grows with you to ensure long-term success.
Let's look at some of the steps you might want to take when selecting the right maintenance safety software solution.
Create a selection team – Your team should include personnel familiar with existing operations and ongoing issues, such as members of your maintenance team.
Decide what's needed – Have your team come together and make a list of what features are a must-have, good to have, and optional. Prepare a list of questions and confirm your budget. (See below for a list of suggested questions.)
Assess potential solutions – Get to know what's out there, then take a good look at the reasonable options. Don't be afraid to reach out and ask for more information.
Schedule a demo – See the software in action and gain a better understanding of how it can help you accomplish your goals. Don't hesitate to ask questions.
Review and confirm selection – Decide which solution ticked the most 'yes' boxes on your list of questions, and ensure it fits within your budget.
Questions to Consider
We understand it can be overwhelming when searching for new maintenance safety software, so we've compiled a list of questions that you can use to help make the best-informed and timely decision:
Does it have all the 'must-have' features chosen by you and your team? And does the solution fit within your budget? It's good to always keep these questions in mind.
Is the solution compatible with mobile technology and is it user-friendly? Completing digital forms and reporting onsite is much more efficient than having to return to the office and file paperwork.
Can it streamline your inspection process and provide authorized access to detailed electronic records? The more information you have at your fingertips, the easier it is to make insightful decisions.
Does it allow you to reliably verify the location and status of assets and equipment across multiple worksites? This should save you and your team plenty of time and resources in the short and long terms.
Can it help you improve tool crib security and enhance user accountability? With real-time monitoring, you can mitigate risk while promoting a culture of safety across all levels.
Can it help you schedule and manage maintenance tasks to completion? A high-quality solution can provide instant maintenance overviews and notifications while also improving inventory controls.
Is the solution cloud-based or does it require an on-premises system? Cloud-based is faster to deploy, requires no on-site IT setup, and updates are instantly available.
Is the system secure and can it scale? You need a system that will protect you and your data, and grow with the evolving needs of your business.
Is the implementation process reasonable and is training offered? Review the actions and timeline for onboarding, as well as the support resources made available to system users and administrators.
Selecting the right maintenance safety software doesn't need to be stressful or time consuming. With a few simple steps – such as forming a knowledgeable selection team, deciding what's important, and then asking dynamic questions – you can find the solution that's best for you and your operations.
Sources:
Mining Global:
https://miningglobal.com/digital-mining/how-combat-unplanned-equipment-downtime
US Department of Energy:
https://www.energy.gov/sites/prod/files/2013/10/f3/omguide_complete.pdf
—
Subscribe to our newsletter