Building a Safety Culture During COVID-19
December 10, 2020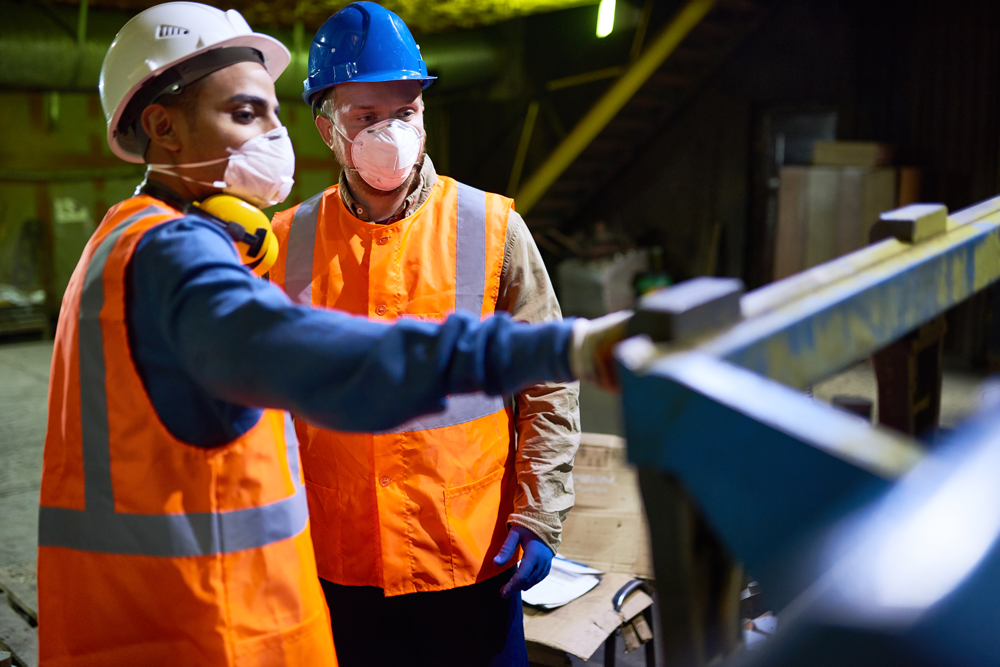 Faced with uncertain situations during COVID-19, many businesses and organizations have made swift decisions to protect the health and safety of their workers.
This has altered many longstanding safety practices, oftentimes increasing demands on HSE managers and generating uncertainty among employees.
Focus FS' COVID-19 Solution helps businesses and organizations adapt to rapidly changing work environments while promoting a resilient safety culture. Below are some highlights.
Open communications
Conveying new (or changing) safety plans directly with employees when sending digital pre-screening questionnaires or guidelines helps eliminate concern and confusion.
Enhanced accountability
Having employees self-assess and complete questionnaires on their computers or mobile devices provides a shared sense of responsibility for safety and well-being.
Informed decision-making
Viewing collected data and insightful analytics on user-friendly dashboards allows safety leaders to make better decisions, track trends and manage actions.
Improved investigations
If somebody who was onsite tests positive for COVID-19, quickly conduct contact tracing and other actions to mitigate any issues and maintain employee trust.
Bolster confidence
Making sure work areas are properly cleaned on time, and PPE and other equipment is ready for use, provides employees with confidence in getting their work done.
Staying current
Managing workplace learning and certifications helps ensure everyone has the up-to-date training needed to safely and effectively to do their jobs.
—
Learn More
The Focus FS COVID-19 Solution helps organizations confidently manage their pandemic response. Digitize your pre-screening process, monitor PPE inventory, track cleaning and more.
Preview the COVID-19 Solution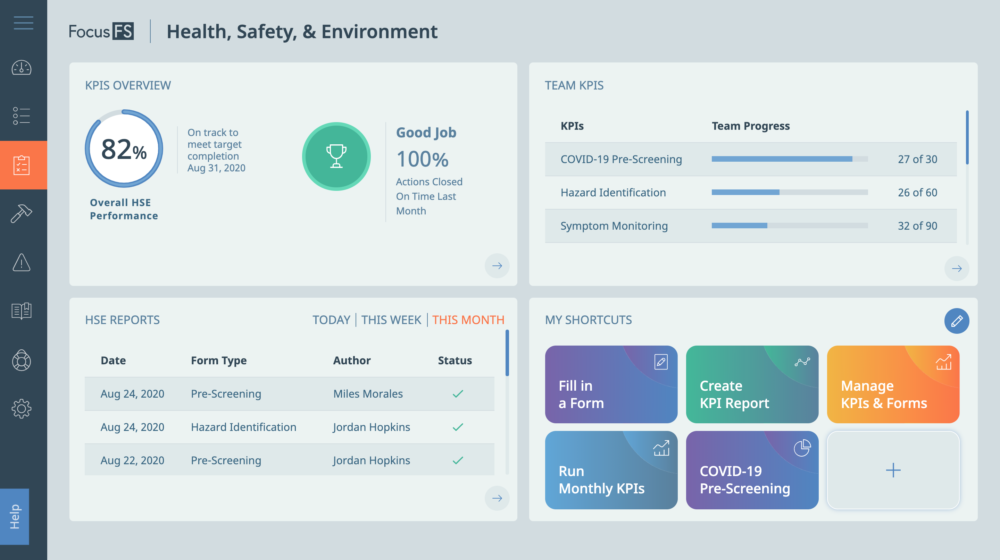 —
Are you on the list?
Be the first to get the latest product updates, safety tips and more with the Focus FS newsletter.
By subscribing you agree that Focus FS can contact you to promote their products and services.
You can unsubscribe at any time.