Enhancing Mine Emergency Response Planning with Technology
August 16, 2021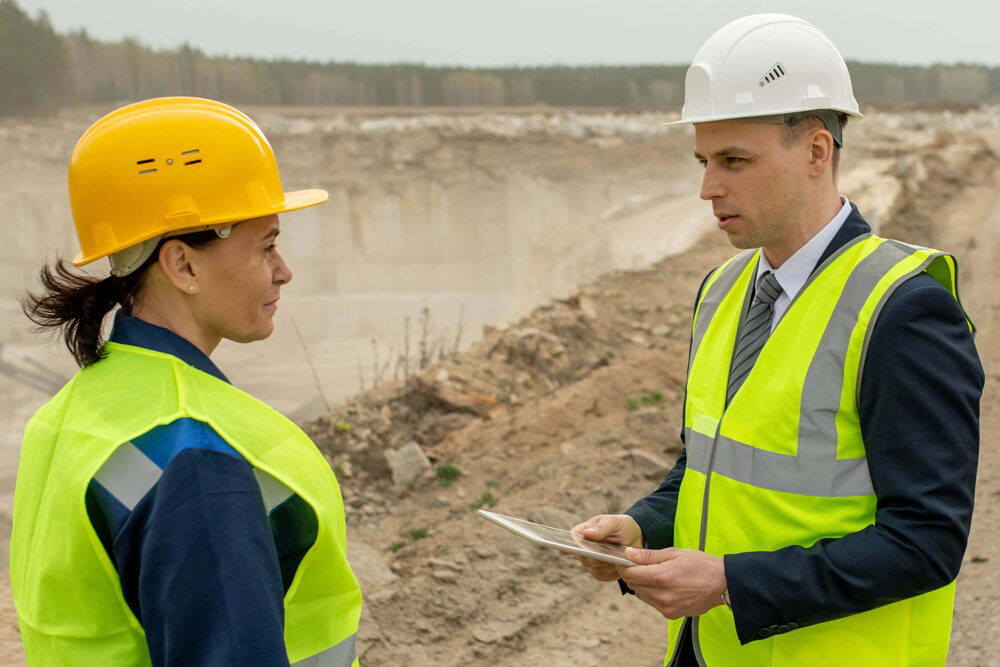 Being a mine rescue team member requires a commitment to continually work with teammates and mine personnel to accomplish rescue objectives in oftentimes complex and dangerous situations.
This is typically achieved through ongoing instruction and training, along with individual and group efforts to master the knowledge, skills and equipment needed to carry out emergency responses.
A mine's emergency response plans also need to be regularly reviewed and tested to validate the effectiveness of current policies, standards, procedures, and equipment; and to help identify areas needing updates or improvements. They could also reveal hazards that might be eliminated or mitigated to prevent the possible occurrence of an emergency.
Depending on local regulations or guidelines, reviews and tests could be done through desktop evaluations, small or large simulations, or full-scale exercises involving mine workers, management, rescue teams, and other emergency response personnel.
Choosing one could depend on the intended learning outcomes and planned scale of the event, and must be conducted following local laws and the operation's existing safety procedures and emergency plans.
Here's a look at some of the different options.
Desktop/Tabletop Simulation
This is generally an informal roundtable-style discussion, with a facilitator guiding a control group through a realistic emergency narrative. By reviewing how individuals, groups and others would respond, participants can get a clear understanding of the current roles and responsibilities contained in an operation's emergency plan. This can provide insights into what areas need changes or adjustments, including ways to improve individual or team coordination.
Point-in-Time Evaluation
Similar to desktop/tabletop simulations, but with only one or two knowledgeable representatives (for example, the individual accountable for a mine's emergency preparedness and the person responsible for coordinating mine rescue team members). They would look at the resources and personnel available at a particular point-in-time, providing insights into any changes or enhancements needed for the number of resources and available trained personnel onsite.
Functional Simulation
This involves timing a group of participants as they conduct assigned emergency procedures in the same area as an emergency would occur. It could also involve multiple groups in different areas responding to the same simulated alarm, using a mine's emergency communication system to connect with each other. This provides an opportunity to test the preparedness of personnel and equipment, and can help determine strengths and weaknesses in existing procedures.
Full-Scale Simulation
Comparable to a functional simulation, but involves testing a mine operation's entire emergency plans, procedures and systems during a set time. It involves the mobilization of mine personnel, equipment, and resources in a realistic simulated emergency, including high stress and time-sensitive circumstances. This provides officials with a detailed look at every aspect of the emergency response process to gain a better understanding of current methods and to identify potential gaps or deficiencies.
Mine Rescue Competition
This involves mine rescue teams from a selected region or jurisdiction coming together to test their knowledge and skills against each other in practical simulated scenarios. In addition to performing under the pressure of vying against other teams, a competition provides opportunities to share best practices, encourage mutual aid, and foster a sense of community. It can also help provide guidance for future team training, which could then be incorporated into their own operation's emergency response planning.
In all the above evaluations and simulations, it's important to hold post-event discussions or debriefings to allow participants an opportunity to convey any successes or failures encountered during the process, which in turn could help provide insights for learning outcome evaluations.
Briefing notes and final reports should then be completed to help distinguish potential pain points or areas for improvement that need to be resolved before an actual emergency event occurs. Any upgrades or changes stemming from testing should be made promptly, and affected workers need to be informed and undertake any necessary training as soon as possible. Reports should also be kept on file for future reference or to validate an operation's due diligence.
The Focus FS Emergency Response Module can help you with every step of your operation's emergency response planning and emergency management. The user-friendly technology has live, training and competition modes – so mine rescue teams and emergency response personnel can learn and practice on very the software they would use in an actual emergency.
In addition to superior digital communications and equipment readiness, the module also provides automatic data capture and analysis, and allows for comprehensive post-training and post-incident assessments and reporting.
All data entered into the system is securely stored in a single, cloud-based location for easy authorized-personnel access and record keeping. In short, the Focus FS Emergency Response Module can help you vastly improve your operation's entire emergency response process.
Sources:
BC Ministry of Energy and Mines:
https://www2.gov.bc.ca/assets/gov/farming-natural-resources-and-industry/mineral-exploration-mining/documents/health-and-safety/emergency-preparedness/western_canada_mine_rescue_manual_october2017.pdf
Government of Western Australia Department of Mines, Industry Regulation and Safety:
https://www.dmp.wa.gov.au/Documents/Safety/MSH_COP_EmergencyManagement.pdf
Workplace Safety North:
https://www.workplacesafetynorth.ca/sites/default/files/pdfs/MR%20Emergency%20Simulation%20Guideline_0.pdf
—
Subscribe to our newsletter