Meet the Team: Glenys Strang
March 1, 2022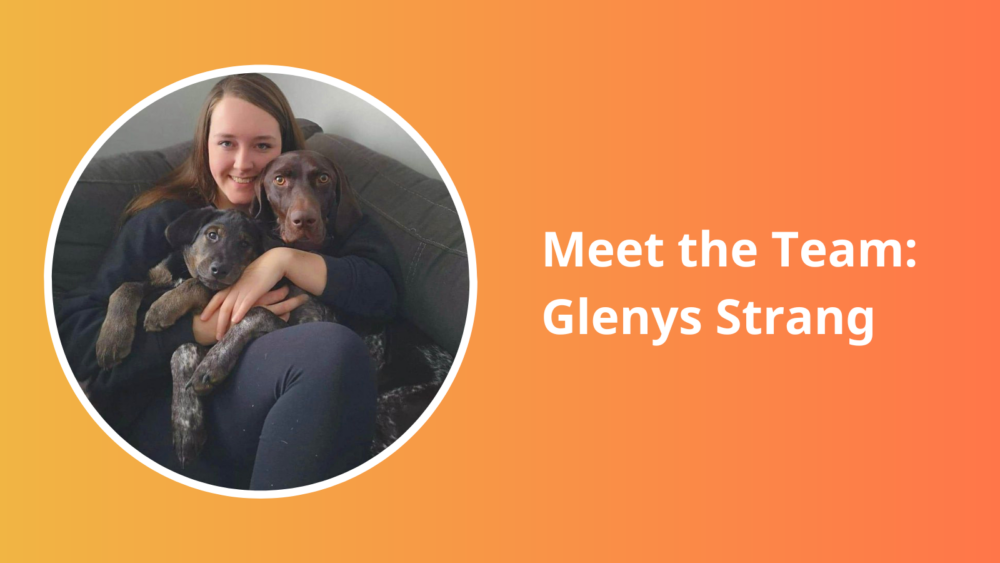 Welcome to our Meet the Team blog series! In this recurring series, we'll introduce you to members of the Focus FS team, with each person answering a series of insightful and inspiring questions. First up is Customer Success Manager Glenys Strang (pictured here with furry companions Hank and Paisley).
—
Question: Tell us a little about your role and the path to your current area.
Answer: I have been a Product Manager with Focus FS for four years. I work closely with Dräger account managers to speak with their customers about the Focus FS solutions. I also take feedback from customers and industry to communicate with our team for solution enhancements and new features.
After I graduated from an Industrial Engineering Technology program, I started at Focus FS with quality testing and learning the products. Then, I moved on to implementation and helping new customers through that phase while showing them how to use the product in their day-to-day. Finally, I moved again to sales and helping customers solve their pain points with our solutions.
What do you like most about what you do?
I enjoy working with a team of different people from all different backgrounds and helping them to be successful. My day-to-day is always different, which helps to keep things interesting.
What is your favourite part about working with Focus FS?
The team and the work environment are the best things about working with Focus FS. Even when situations are stressful the team has your back to help in whatever way they can and help celebrate your achievements. This creates a work environment that makes coming to work not a chore but a place you can enjoy day to day.
Do you have any hobbies?
Since the pandemic, most of my hobbies that I do now are all ones I can do from home. I picked up quilting and have successfully made three quilts. I picked up scrapbooking again to document my past travels and I have read quite a few books.
What was your favourite trip or place you've visited?
My top trips have to be Nashville and Ireland. While in Nashville I was able to see a Luke Combs concert, which was amazing! While in Ireland I took some surfing lessons (yes it was only 14C, but we had wet suits!) and toured the Jameson and Guinness factories. My next trip will be somewhere tropical.
—
Subscribe to our newsletter