Overcoming COVID-19 Challenges in 2021
January 5, 2021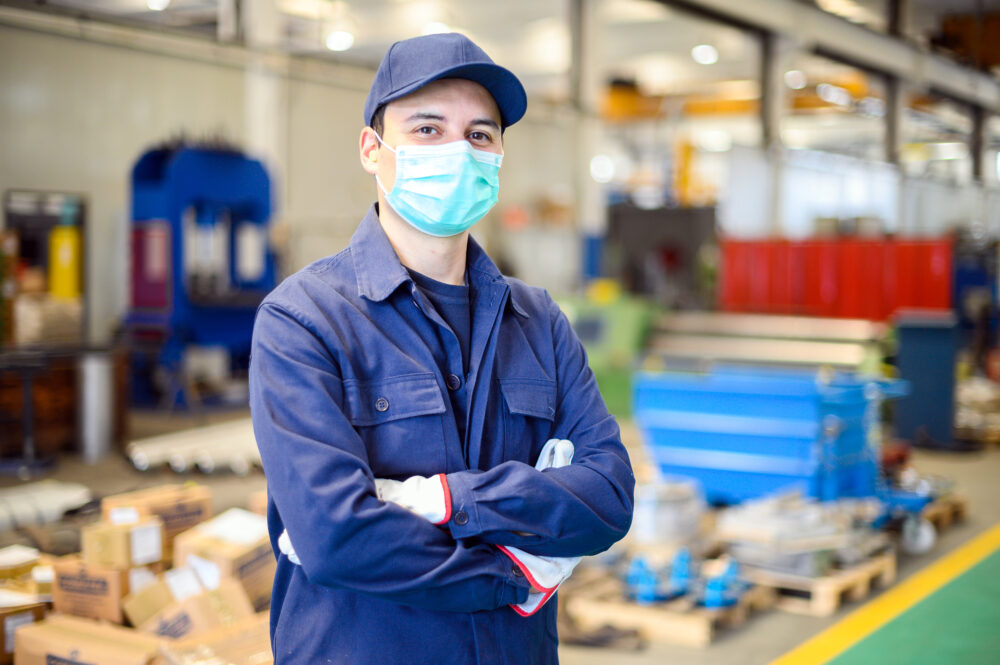 As COVID-19 continues to impact worksites across the globe, it's important for safety leaders to strategize on maintaining and promoting employee health and safety throughout 2021 (and beyond).
Focus FS' COVID-19 Solution can help you achieve your health and safety goals, even with the pandemic's unpredictable nature and numerous impacts. Here are some highlights.
Stay adaptable
As vaccination programs roll out, it's vital to stay alert and promptly make essential adjustments to your health and safety protocols.
Our COVID-19 Solution easily adapts to your changing needs, whether it's quickly updating pre-screening forms or modifying PPE inventory levels. We can also help you manage such complicated tasks as sanitization scheduling, employee training and inspection management.
Continue communications
Employees look to you for guidance and encouragement, and clearly communicating with them in real time is crucial in keeping everyone as safe as possible.
We help you achieve this with user-friendly digital forms that employees can receive and fill out on their mobile devices or desktop computers. They can also provide necessary feedback to help you quickly solve issues before getting a chance to snowball into something bigger.
Improve decision-making
Collecting and analyzing your COVID-19 data is important in helping your company or organization remain compliant while promoting better safety outcomes.
Our COVID-19 Solution automatically collects relevant data and provides the powerful analytics you need to make informed decisions in fast-paced situations. All data is securely stored in a central location, which you can access on easy-to-read digital dashboards.
Develop resilience
COVID-19 has put exceptional demands on everyone, and there is no real precedent on how to deal with a pandemic of this nature and magnitude.
We are here to help you develop and enhance your health and safety programs during and following the COVID-19 pandemic. By building a strong safety culture, you and your employees will be better able to grow and succeed regardless of what the future brings.
—
Learn More
The Focus FS COVID-19 Solution helps organizations confidently manage their pandemic response. Digitize your pre-screening process, monitor PPE inventory, track cleaning and more.
Preview the COVID-19 Solution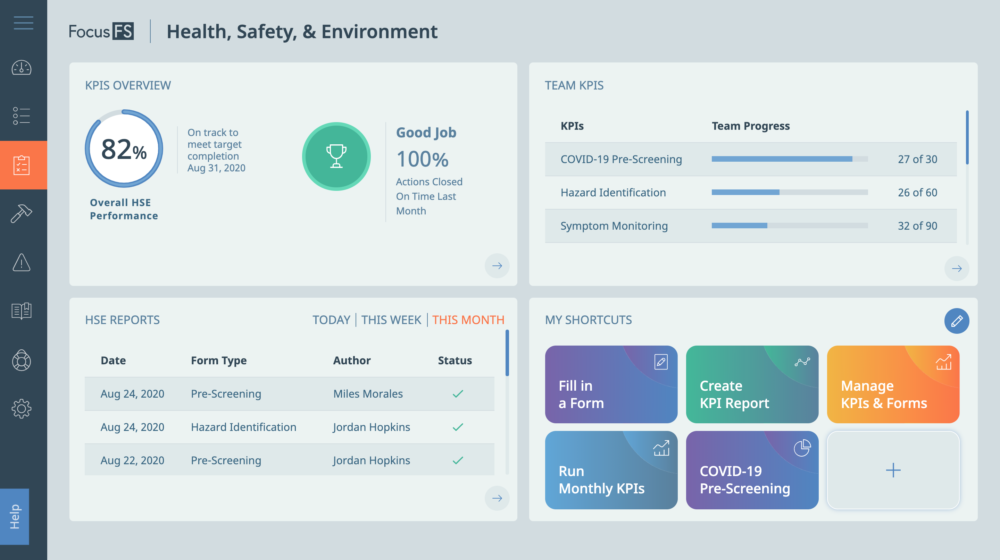 —
Are you on the list?
Be the first to get the latest product updates, safety tips and more with the Focus FS newsletter.
By subscribing you agree that Focus FS can contact you to promote their products and services.
You can unsubscribe at any time.