Return Stronger: Pivoting in a Pandemic
October 14, 2020
By Jeffrey K. Brown
President and CEO, Focus FS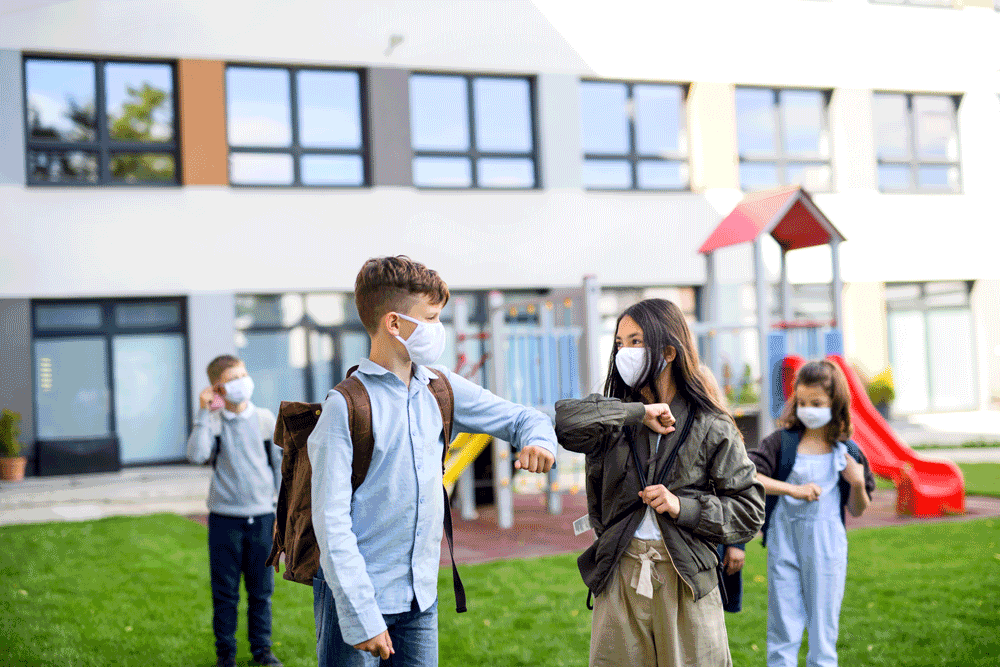 Without a doubt, 2020 has been a year like no other.
I still find myself pausing to realize just how much the world has changed. Little things like lining up outside a grocery store and following arrows once inside. Standing near our schools with masks, unable to recognize other parents or children our kids have been growing up with. The complete halt of business travel and seeing customers to discuss their digital transformation.
While I completely understand and support the need for these measures, it doesn't take away from realizing how much our day-to-day has been uprooted.
Within our own company, we adapted to remote working. We adjusted how we collaborate, how we communicate, and how we deliver. We also learned to pivot – and pivot we did.
Improving Experiences
For close to a decade, our technology has been helping organizations operate safer and smarter. From offshore oil platforms to deep underground mines, we have allowed customers to focus on their core business while we help them grow through innovation-led initiatives.
In late 2019, we launched an internal project with the goal of improving our platform's overall user experience (UX). Not only the software, but all the resources and collateral that surround it.
We partnered with a fantastic Toronto-based UX design firm who took us on a journey I was not anticipating. They interviewed our team and our customers. They went deep into our soul.
Our design partner came back with a host of recommendations, including a complete overhaul of our software's look and feel.
We prioritized those recommendations and updated our product roadmap with the intent of a near-term launch. Then came March 2020 and the COVID-19 pandemic.
With markets slowing down and much uncertainty in the air, we decided to pivot.
We worked in most of the UX recommendations that had been presented. We looked at new innovations including integration with third-party systems. We also considered enhancements to our hosting platform, our security policies, and our overall Identity Management System (IMS).
Our new strategy was clear: to emerge from the pandemic and return stronger.
You can now access Focus FS on any computer or mobile device using iOS, Android and Windows. Helpful resources are always at your fingertips through our new online Help Centre. And we support a multitude of languages.
In short, Focus FS is easier to use and performs better than ever.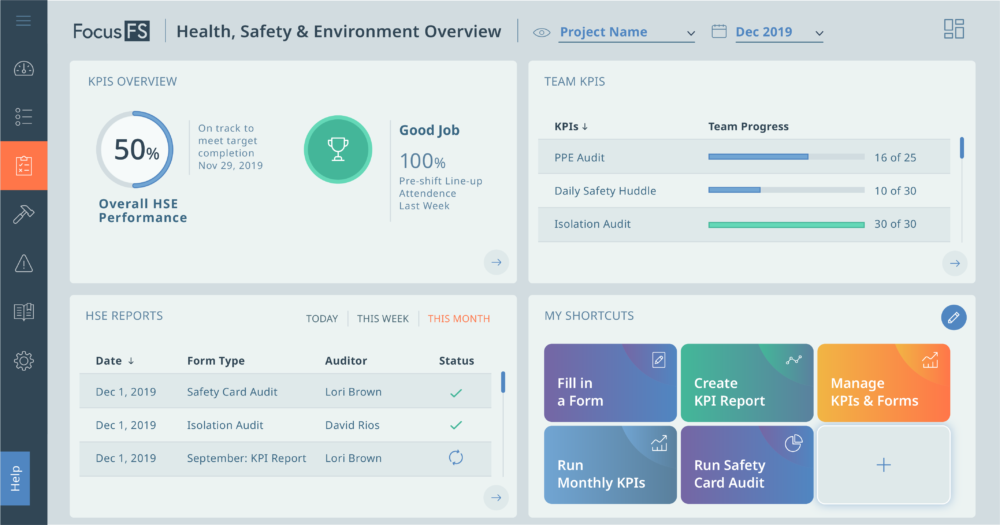 Providing Solutions
Another area we pivoted was around how we talk about our software. We now speak in terms of solutions.
Our new series of solutions address both everyday safety operations and the unprecedented challenges businesses now face. We look at innovation in terms of addressing the needs of today and tomorrow.
Let's look at our COVID-19 solution. It helps you manage return-to-work plans here and now with digital pre-screening and health tracking, PPE inventory and inspection management, standardized cleaning administration, and digital contact tracing. In other words, this solution addresses the needs of today.
You can then expand this further with our Worker Safety solution. It assists in building strong safety cultures through features such as HSE reporting, personnel on site tracking, and incident management. This solution addresses the needs of tomorrow.
We will be rolling out additional solutions and even more updates over the coming months, so follow us on social media or subscribe to our newsletter for the latest updates.
Indeed, 2020 has been a year like no other. We look forward to helping you focus on business continuity and your core business. Together, we will return stronger.
Are you on the list?
Be the first to get the latest product updates, safety tips and more with the Focus FS newsletter.
By subscribing you agree that Focus FS can contact you to promote their products and services.
You can unsubscribe at any time.