Smart Safety with Dräger
May 31, 2021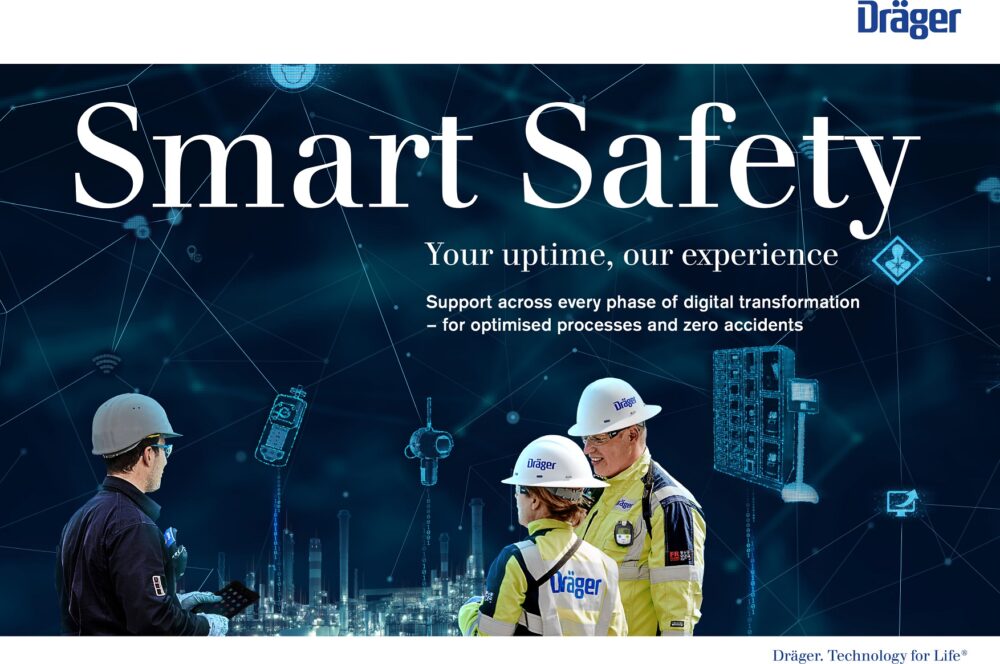 "Digital solutions are undoubtedly one of the most important means of becoming more efficient and secure in the future, as well as meeting the global challenges of an international workforce, demographics, sustainability and competitiveness."
Our partners at Dräger, global leaders in the fields of medical and safety technology, support their customers across every phase of digital transformation in occupational and plant safety.
They do this with their Smart Safety approach, which combines state-of-the-art digital technology and know-how with their 130-year tradition of reliable engineering.
The company also continues building up new expertise to remain a proven partner to its customers, and their solutions and services play a key role in helping customers achieve goals for safety and operational excellence.
Read the full e-book here: Smart Safety
—
Are you on the list?
Be the first to get the latest product updates, safety tips and more with the Focus FS newsletter.
By subscribing you agree that Focus FS can contact you to promote their products and services. You can unsubscribe at any time.