Using Technology to Improve Mine Rescue Responses – Part 4
February 17, 2022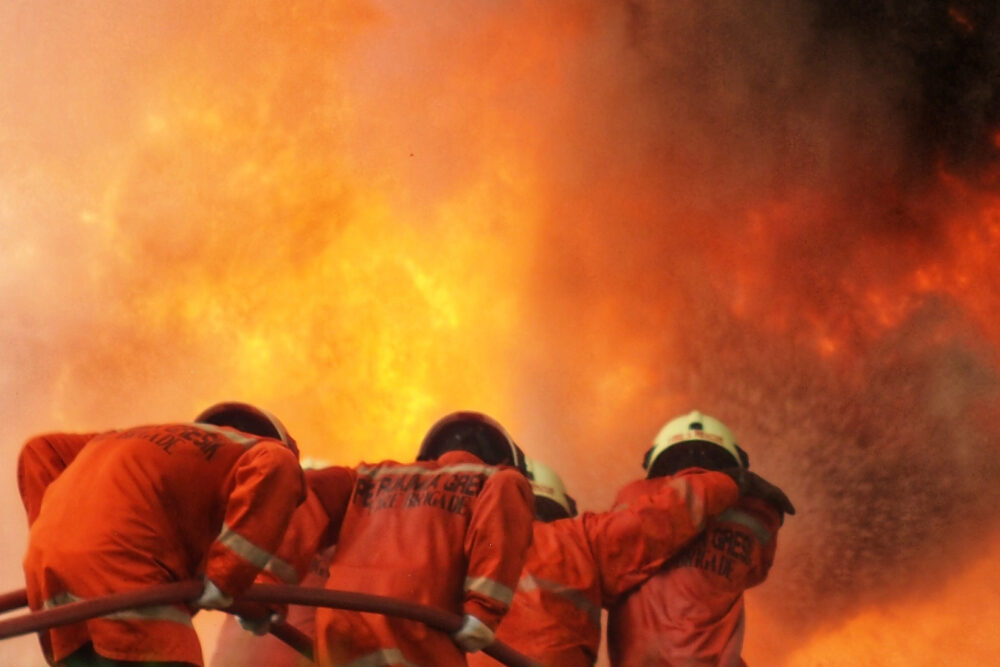 This four-part series will look at some of the common problems associated with mine rescue management and provide insights into choosing the best digital mine rescue management system that fits your needs and helps provide the best possible outcomes. (Click to read Part One, Part Two, and Part Three.)
Part Four: A User-Friendly Approach
From the initial call-out to the final investigation, mine rescue operations can be stressful and difficult to manage.
There are numerous individuals and groups to coordinate and direct, each with own set of duties and responsibilities. Even so, everyone works together to help ensure the success of the mine rescue and the best possible outcomes.
As mentioned earlier, using outdated communication systems could lead to erroneous information being inadvertently relayed. Using clipboards and handwritten notes, along with paper maps, are prone to loss or damage.
There could also be problems if individuals or groups arrive onsite and are unfamiliar with existing mine communication systems or protocols.
Emergency training should be regularly conducted so that all necessary personnel are sufficiently competent and confident with the proper procedures.
However, ensuring that each person has successfully completed all the relevant training courses or have the right certifications can be a logistics nightmare.
Mine rescue plans should also be regularly reviewed and tested to confirm their effectiveness and to see where improvements can be made.
But without proper record keeping, it can be difficult to ascertain what's already been done or if the previous corrective actions have been made.
Benefits of Technology
What's needed is a powerful, user-friendly system that benefits everyone, whether they are long-time employees, recent hires, mutual aid responders, or other participating parties.
This involves adopting software with an intuitive interface, meaning even those without training can easily understand and navigate through without problems.
Even those who aren't comfortable around digital technology should be able to quickly grasp how to use the system.
Installing this advanced software onto ruggedized tablets or mobile devices provides an excellent way to utilize the system in the harshest of environments in the most stressful of situations.
A quality emergency response system allows key users to access the system in simulation or competition mode so that all relevant personnel, not just rescue teams, have opportunities to test their skills and become familiar with using the software in challenging situations.
Feedback from simulations or competitions can then be used to enhance or update training programs.
The same system should also have the ability to manage complex processes and archive large quantities of data, providing key personnel with the ability to identify problems areas and successfully carry out corrective and preventive action management.
To put it simply, you need to look for a software system that's designed with all relevant personnel in mind so they can keep their focus on completing effective and successful mine rescue operations.
Final Thoughts
Using an advanced digital mine rescue management system can greatly enhance you and your team's ability to successfully respond to an emergency and help protect people's lives and safety, as well as safeguard mine property and the environment.
Here are some key points to keep in mind when selecting the right software solution:
Streamline communications,
Improve response times,
Mitigate potential hazards and risks,
Enhance oxygen and other gas readings,
Ensure everyone is prepared to act,
Confirm equipment is ready for use,
Conduct better investigations and reporting.
And always,
PREPARE your team and worksite for safer operations,
RESPOND effectively when an incident or event occurs, and
IMPROVE practices and processes for better outcomes.
—
Sources:
B.C. Ministry of Energy and Mines. (1998, Updated 2016). Western Canada Mine Rescue Manual. (PDF)
B.C. Ministry of Energy, Mines and Petroleum Resources. (2017, Version 1.4). Mine Emergency Response Plan. (PDF)
Government of Western Australia Department of Mines, Industry Regulation and Safety. (2018). Code of Practice: Emergency Management for Western Australian Mines. (PDF)
Ontario Mine Rescue/Workplace Safety North. (2021). Handbook of Training in Mine Rescue and Recovery Operations. (PDF)
U.S. Department of Labour. (Revised 2008). Mine Rescue Team Training: Metal and Nonmetal Mines. (PDF)
—
Subscribe to our newsletter