Tips for a Safe and Healthy Holiday Season
December 21, 2021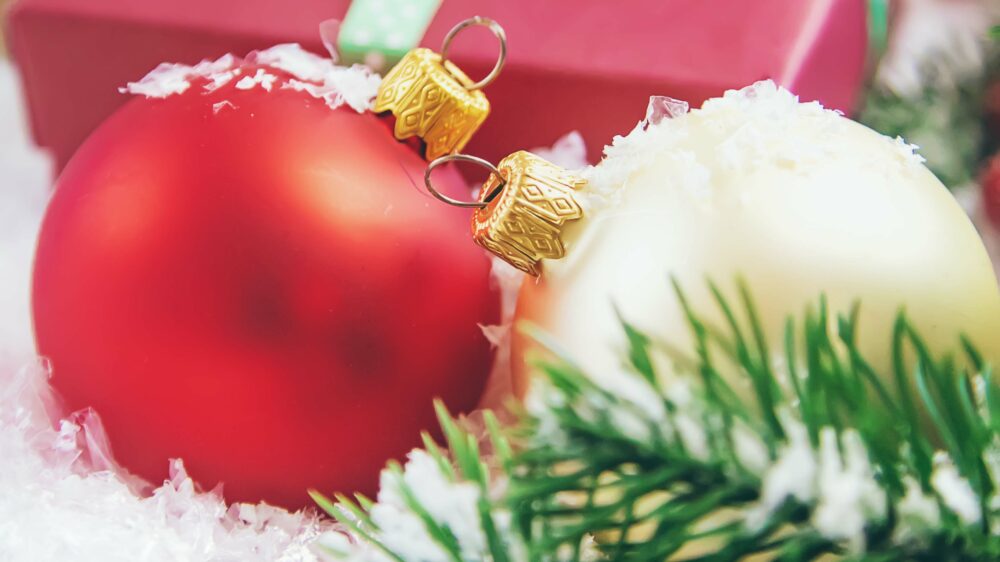 Starting in late November and running through to early January, families and friends in many parts of the world gather together to celebrate and enjoy each other's company.
While holiday customs and traditions are important, we also need to keep the health and safety of ourselves and others in mind.
We've compiled some tips that you can follow to help provide a safe and injury-free holiday season.
COVID-19
Follow local public health measures and regularly check for updates.
Get your vaccination shots; wear a mask in public indoor places if you aren't fully vaccinated, have a weakened immune system, or are in a high-transmission area.
Choose lower-risk activities and settings when meeting with people outside your household bubble, such as gathering outdoors or in a well-ventilated indoor area.
Assess your risks, such as COVID-19 activity in your area and the area you're travelling to, as well as the vaccination status of yourself and the people you're gathering with.
Check in with the host ahead of time and ask about which public health measures will be in place during the event.
If you are sick or have symptoms, don't attend or host gatherings. If you feel a situation isn't safe for you or others, consider changing, postponing, or cancelling your plans.
Virtual celebrations can be a fun way of interacting with those you care about during the holidays.
Travelling in Your Vehicle
Make sure your vehicle is in good running order and have an emergency kit on board.
Get a good night's sleep before departing on your journey.
Leave early and plan ahead for heavy traffic.
Confirm every person is properly buckled up.
Put your cell phone away; practice defensive driving.
Don't drive while under the influence of alcohol or drugs.
Trees (Real or Artificial)
If you're interested in putting up a real tree, make sure it's fresh and water it daily once it's indoors.
If you're using an artificial tree, ensure that it's labelled 'fire resistant' by your local certification agency.
Don't put the tree near burning candles, heating vents, stoves, radiators, fireplaces, etc.
Place the tree in a sturdy stand and make sure it's well-secured, not blocking doorways.
Keep breakable or sharp ornaments, as well as those with small parts, away from children or animals. The same goes for tinsel or metal objects.
As soon as celebrations are over, or once needles start falling, it's time to dispose of a real tree. Do so following local guidelines or recycling programs.
Lights and Decorations
Only use lights that are approved by your local certification agency, and check for recalls.
Confirm whether lights and decorations are rated for indoor or outdoor use, install them accordingly.
Use the correct ladder when hanging lights. Don't nail, tack or stress the wiring and keep plugs off the ground away from snow and puddles.
Follow manufacturer instructions for such things as recommended wattage and broken/burned-out bulb replacement.
Discard any lights or cords with frayed or exposed wire, loose connections, or broken sockets.
Don't run cords across or through doorways, or under carpets or rugs; don't plug too many lights or decorations into an outlet.
Turn everything off before going to bed or leaving your residence.
Keep potentially poisonous plants – such as mistletoe, holly berries, Jerusalem cherry and amaryllis – away from children and animals.
Gifts and Toys
Follow all age labels, warnings, safety messages, and instructions.
Be mindful of choking hazards, especially for children under three, such as button batteries or magnets.
Check for local safety recalls or alerts.
Dispose of toy packaging (such as plastic bags and wrap, staples, etc.) right away.
Have an adult install batteries; don't make batteries accessible to children.
Supervise children and teach them how to safely use their new toys.
When giving riding toys like scooters, also give helmets and other appropriate safety gear.
Food Handling
Wash your hands before, during and after handling food.
Keep raw meat away from fresh produce and other foods.
Avoid cross-contamination by using separate cutting boards, plates and utensils for uncooked and cooked meats.
Utilize a food thermometer to ensure meats are cooked to a safe temperature.
Refrigerate hot or cold leftovers within two hours of serving.
Cutting leftover turkey into small pieces helps it cool more quickly.
By using common sense and following local guidelines and regulations, we can enjoy the holidays and help protect the health and safety of ourselves and others.
Sources:
Centers for Disease Control and Prevention:
https://www.cdc.gov/coronavirus/2019-ncov/downloads/HolidayTraditions.pdf
Government of Canada:
https://www.canada.ca/en/health-canada/services/home-safety/tips-holiday-safety.html
https://www.canada.ca/en/public-health/services/diseases/2019-novel-coronavirus-infection/prevention-risks/private-indoor-gatherings.html
National Safety Council:
https://www.nsc.org/community-safety/safety-topics/seasonal-safety/winter-safety/holiday