Focus FS Mine Rescue Software Rolling Out at 30 Ontario Mines
June 13, 2022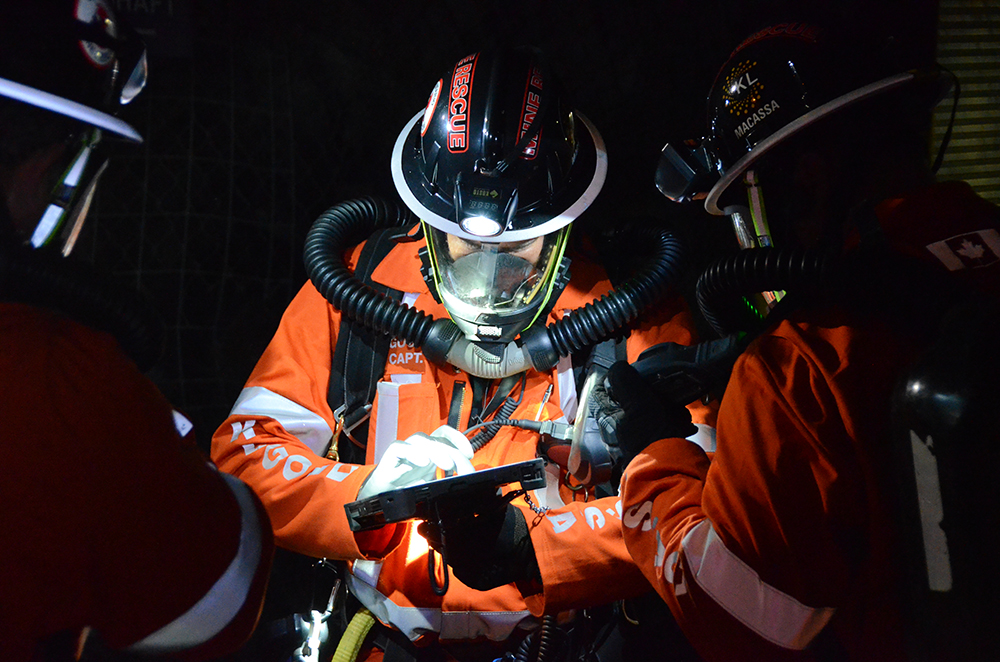 We're excited to officially announce our partnership with Draeger Canada and Ontario Mine Rescue that will bring Focus FS Emergency Response to 30 mines across Ontario, beginning in 2022. Click here to read the official announcement.
You can also read about our Emergency Response solution here, and all about how the solution can improve mine rescue operations here.
(The photo above shows Ontario Mine Rescue team members using the Focus FS Emergency Response software during a mine rescue competition. Photo courtesy Ontario Mine Rescue.)
—
Let's get started
Contact us to discuss your current strategies and find out how our solutions are improving health and safety at companies like yours.


DrägerEmergency ResponseFocus FSMine SafetyOntario Mine Rescue