Mine Rescue Software: Be Prepared For Any Situation
June 2, 2022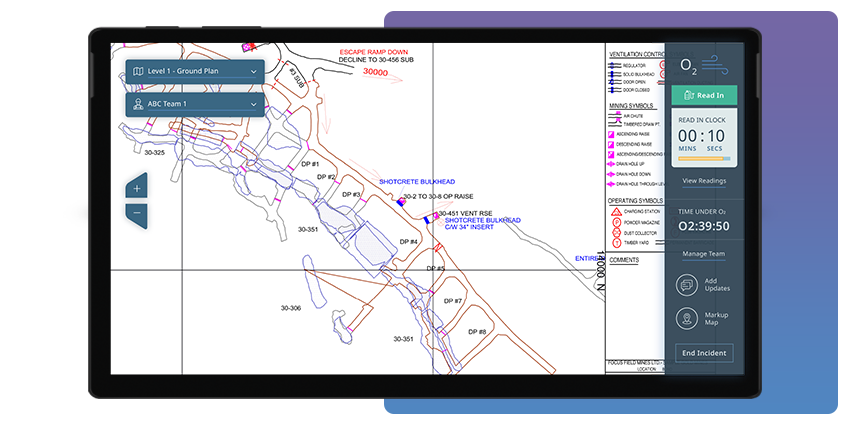 For mine operators around the globe, nothing is more important than worker health and safety. So why has the mining industry been slower to adopt digital safety applications than other industries like energy and construction? In this blog series, we'll explore some of the mining industry's challenges and feature solutions delivering on the next generation of digital safety. Click here to read the introductory post.
We all know what it's like. In the middle of an important call the network connection breaks, putting an immediate stop to whatever's being said. Even if the network comes back online after a few moments, it's hard to remember where things left off – leaving you frustrated and wondering if you need to start the discussion all over again.
Picture the same scenario, except it's 2:15 a.m. on a Saturday morning. There's been an incident at your mine and at least two underground workers have been seriously injured. A deployed rescue team is trying to relay vital information to incident command about scene conditions, as well as an obstruction along the planned exit route. The radio system that worked so well during training suddenly goes silent, resulting in a communications breakdown.
By the time radio crackles with sound again (or the backup system gears up), vital seconds have passed and important information has possibly been overlooked. Does incident command know every crucial detail to make the right decisions? Has the rescue team been able to traverse the obstruction or are they still waiting for further instruction? How is this going to affect the mission's timeline and opportunities for success?
Following the mission's completion, the Mine Safety and Health Administration (MSHA) in the U.S. requires mine operators to report the circumstances of an accident, injury or illness that occurs at or in conjunction with activity at a mine using Form 7001-1. It needs to be completed and submitted to MSHA within 10 working days following the incident.
How are you going to describe what happened when completing Form 7000-1 if there's lost or forgotten mission data? Have you already spoken to and recorded witness accounts? Are incident records properly time-stamped and securely stored to support all internal and external post-incident investigations or potential legal matters?
All-in-One Solution
Put an end to your mine rescue communication and data collection issues with the Focus FS Emergency Response Solution, which was purpose-built for today's fast-paced and complex mining industry. Easy to use with little or no training necessary, almost any user can open our system and begin using it immediately.
Our software allows you to easily upload digitized maps and other documents for easy access by all authorized users, including incident command personnel and mine rescue teams. No more fumbling around with dirty maps or other paper forms. Instead, draw interactive mark-ups on the digitized maps so others can instantly see and respond to what's happening in specific locations, or share digital forms and reports containing vital data in real time.
Mine rescue teams can also quickly collect and share notes, scene photos, and gas readings – providing incident command with the most up-to-date and accurate information to make the best decisions in the minimal amount of time needed. These decisions can then be speedily relayed back to the rescue team, allowing them to promptly carry out their duties for a successful mission.
Our system runs on your existing Wi-Fi or network, no need for specialized site hardware installations. Even if the Wi-Fi or network is interrupted during an emergency, maps and documents remain accessible to rescue teams as the system automatically converts to offline mode.
Map mark-ups, readings, and other essential information can still be added to the system by rescue teams and mission control personnel in offline mode – and everything then syncs when back in range or reconnected to the network.
In addition to keeping everyone current during the mission, the automatic collection and secure storage of data means no important detail is overlooked or lost. This helps simplify any regulatory reporting requirements, including MSHA Form 7000-1, as all data is timestamped and easily retrieved at any time by authorized users.
Mission personnel and key witnesses can also add their post-incident thoughts and recollections to the system, providing you with a detailed record of events that can be viewed whenever necessary for post-incident investigations or legal processes that take place days, weeks, months, or even years after the event took place.
When the reliability of communications and data collection can make the difference in a successful mine rescue mission, the Focus FS Emergency Response Solution has you covered. Even at 2:15 a.m. on a Saturday morning.
The next blog post will look at digital maps. Stay tuned!
—
Source:
MSHA. (n/a). Mine Accident, Injury and Illness Report.
—
Learn More
The Focus FS Emergency Response Solution was purpose-built for safer mine rescue operations.
Preview the Emergency Response Solution for Mine Rescue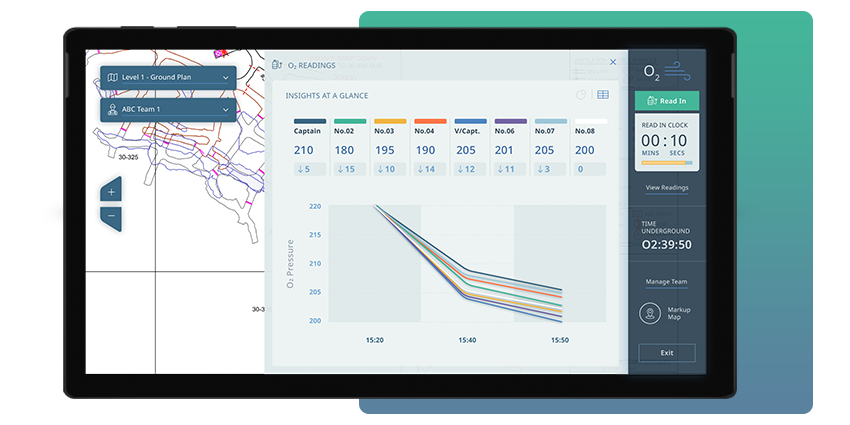 —
Subscribe to our newsletter