Tips to Improve Your Team's Software Training Plan
April 25, 2023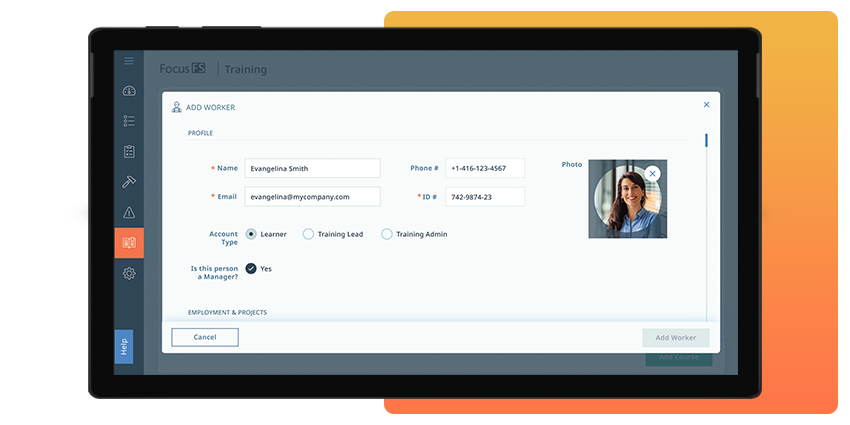 As industrial companies look for new ways to enhance worker safety and productivity while staying mindful of operating expenses and regulatory compliance, they're increasingly investing in advanced software systems and other digital technologies.
But simply having the right software system (or another tech) isn't enough. Existing employees and new hires may need training for the system to get optimal usage – and they may need ongoing training and support as the software evolves or adapts to changing needs.
Some employees are happy to adopt new or updated software and may only need general guidance to get up and running. Others may want things to stay as they are – frustrated at having to learn something new or change their routines.
Regardless, for a software system to be truly successful and benefit everyone, employees need to get on board with advances and changes in the workplace. Here are some tips for developing or improving a training plan that involves software systems or other digital technologies.
Creating a list of goals will help steer the training's direction. If a list doesn't yet exist, ask questions like: Why did we purchase this software? Which problems does it boost? Which processes does it improve? What are our employees' tech skill levels? What do they need to succeed?
The person (or persons) leading the training needs to thoroughly understand the software system, as well as any updates or changes. It could be an implementation champion or an early adopter who's eager to put the software system into action and enthusiastic about helping others.
Even before training begins, it's important to communicate with employees what the process is and what's expected of them. Provide a clear deadline, as well as opportunities to reach out and ask questions before and during the training.
Most employees are busy and may delay training for as long as they can. Energize them by demonstrating the system's end-user benefits, such as how it can help them do their jobs better or increase their safety. Also, provide resources and adequate time to complete the training.
Just because a software system is new or changing, formal training may or may not be necessary. Some questions to consider: How different the new software is versus what's used now? How tech-savvy are employees? Is the new system intuitive? Are online user guides, tutorials, etc. readily available?
People have different learning styles and preferences, especially with tech, so that may mean having different training formats. Some may learn from an in-person or online instructor, others may do better with interactive demos or simulations, while others may prefer self-paced or individual courses.
Some people might require additional support, practice, or refreshers. It's wise to have an accessible online reference library that includes tutorials, videos, user guides, and so on. This library can also be beneficial for shift or remote workers who may have missed a scheduled training session.
Many employees appreciate acknowledgement for completing a task, especially if it involves new technology. This could be a simple email or call with a 'thank you' or 'way to go' message, providing a catered meal during or after a training session, or hosting a post-training social.
Once training has wrapped up, it's important to communicate with employees to determine what worked, what didn't work, and if there are any gaps in the training to be addressed. This also helps determine if training goals have been met.
A dynamic training plan helps ensure employees effectively understand and utilize a new or updated software system (or another digital technology). This, in turn, can help a company promote safety and productivity while strengthening growth and minimizing expenses.
Want to learn more? Contact us today using the form below.
—
Let's get started
Contact us to discuss your current strategies and find out how our solutions are improving health and safety at companies like yours.


Software ImplementationSoftware TrainingWorksite SafetyWorksite Software