Addressing Slips, Trips, and Falls in Mining
November 21, 2022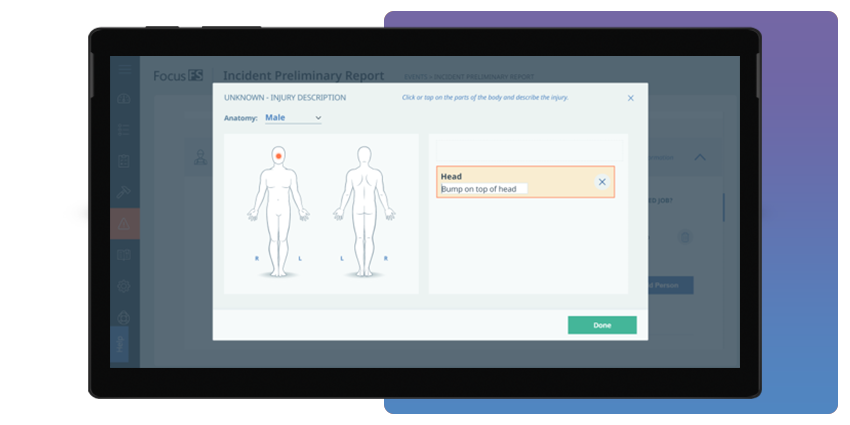 Slip, trip, and fall hazards pose safety risks at mines and other industrial workplaces, potentially resulting in unnecessary worker injuries and operational expenditures.
Workplace Safety North (WSN), an Ontario not-for-profit health and safety association providing training and services for the mining and forest products industries, estimates one in five lost-time injuries in that Canadian province result from falls.
That's a similar figure reported by the National Institute for Occupational Safety and Health (NIOSH) in the United States. They found about 22 percent of all non-fatal injuries reported to the Mine Safety and Health Administration (MSHA) between 2014 and 2018 were associated with slip, trip, and fall incidents.
In addition to non-fatal injuries, studies in Canada and the United States have found falls to be a significant cause of mining fatalities in both countries.
Falls also negatively affect business operations. When factoring in expenses like staff replacement, missed productivity, and equipment repairs or replacement, it's been estimated an injury can cost about $59,000 CAD ($46,500 USD). That amount doesn't include the resources needed to find additional sales for lost profit recovery.
What are slips, trips, and falls – and how do they differ? Definitions can vary depending on the jurisdiction, but they are generally defined as follows:
A slip happens when there's too little friction between a foot and a surface,
A trip occurs when a foot collides with or hits an object or obstruction,
A fall is an unexpected downward movement, sometimes caused by slips or trips. It might be on the same level or from a height (which could be a few centimetres/inches or multiple stories).
To expand on the last point, falls do not need to be from a great height to cause injury. A report by WSN lists the following as some of the most common falls in mining:
Falls from stationary vehicles – 43%
Fall to a lower level/not classified elsewhere – 28%
Falls from ladders – 18%
Falls on stairs – 9%
Falls from shaft/raise – 2%
Hazards and Prevention
Now that we know more about slips, trips, and falls, let's look at some common hazards that can cause them to occur at mine operations:
Slippery surfaces caused by spilled substances, snow/ice, water, mud, etc.,
Changes in elevation caused by uneven ground conditions,
Unsecured floor mats; cables, cords, debris, etc. in walkways,
Obscured views caused by poor lighting, smoke, dust, etc.,
Missing guard rails or other protective devices,
Equipment in poor condition or not installed properly, such as ladders or scaffolds,
Fall protection equipment not available, not being used, or being misused.
To prevent or mitigate slip, trip, and fall hazards, everyone in the workplace needs to know and understand their obligations as set out by mine officials, regulators, and/or governing bodies.
Mine operations should also have up-to-date fall prevention strategies, which include the use of safety equipment and adequate training.
Here are some general questions for employers and safety leaders to consider when developing or updating their strategies:
How do we provide workers with the correct information, instruction, and supervision to help protect their health and safety?
How do we ensure workers use the right PPE for specific tasks? Have they been instructed on proper PPE usage and maintenance?
How easily can we confirm equipment, PPE, and other materials are inspected, maintained, and ready for use? Are completed checklists and reports easily retrieved?
Can we create clear and consistent methods for the timely reporting of near-misses, hazards, or incidents?
Do we maintain open communications with workers so that their questions and concerns are heard and addressed?
Do we have a method for quickly communicating with workers about potential or known risks?
How do we make sure work areas are free of debris and other hazards?
Are we able to track and manage ongoing worker training? (This might include how to use or inspect safety equipment, etc.)
Do we have a clear and secure method for collecting detailed data? (Information vital for safety audits, post-incident reviews, compliance reporting, etc.)
Are effective incident investigation protocols in place? How do we follow up to ensure corrective actions have been completed?
Reducing the safety risks associated with slips, trips, and falls can help save lives and reduce unnecessary injuries and suffering. At the same time, reducing these risks can also help mine operators decrease operating costs and save valuable resources.
Support at Every Step
Focus FS Safety Solutions help you create and maintain comprehensive health and safety strategies that include slip, trip, and fall prevention and much more.
Our Team Safety Solution includes intuitive HSE reporting and communications tools that incorporate customizable digital forms, real-time performance tracking, and tailored analytics.
This solution provides user-friendly training management to track ongoing worker learning and certifications. It also allows for in-depth incident and event management should a slip, trip, or fall happen at your worksite – along with effective data analysis and corrective action management.
Our Asset Safety Solution streamlines asset and equipment management, including PPE usage and inventory controls, with live onsite reporting capabilities and actionable insights.
Use digital forms to complete audits, inspections, and verifications – which are then sent directly to authorized personnel and securely filed in the system. Corrective actions are assigned and tracked in real-time to ensure completion, and lessons learned clearly communicated with everyone affected.
Connect with us today to learn more about our solutions and how they can help you address slips, trips, and falls at your mine operation. Use the form below to schedule a call.
—
Sources:
Centers for Disease Control and Prevention/National Institute for Occupational Safety and Health. (December 7, 2021). Slip, Trip, and Fall Prevention for Mining.
Ontario Ministry of Labour, Training and Skills Development. (May 2016). Preventing Falls in Mines.
Workplace Safety and Prevention Services. (July 5, 2016). 12 Ways to Engage Workers in Slip, Trip and Fall Prevention.
Workplace Safety and Prevention Services. (March 11, 2021). Slips, Trips and Falls.
Workplace Safety North. (n.d.). Fall Prevention.
Workplace Safety North. (n.d.). Fall Prevention Safety Tool Kit. (PDF).
—
Let's get started
Contact us to discuss your current strategies and find out how our solutions are improving health and safety at companies like yours.