New Digital Tech For Mine Rescue Teams
June 22, 2022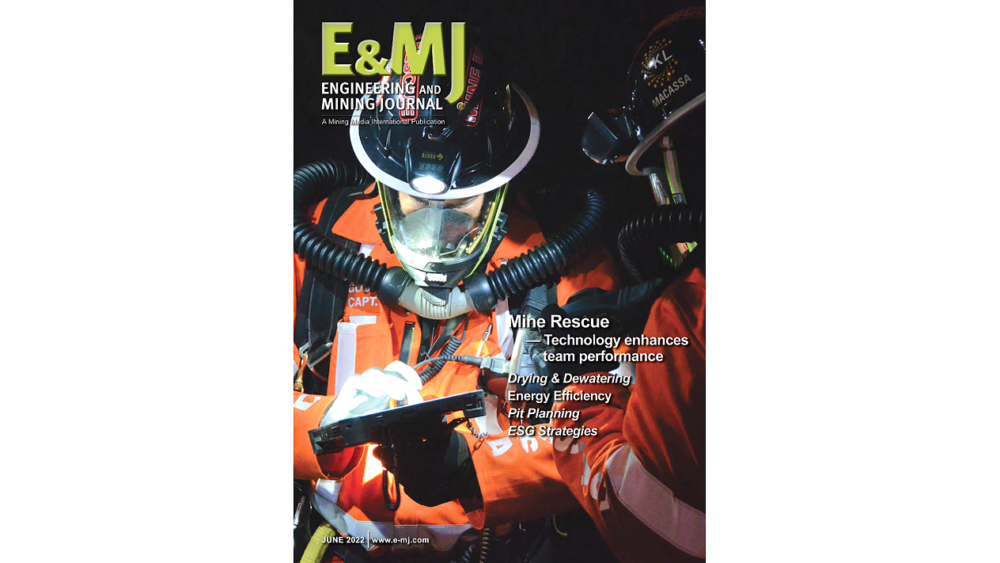 The cover story of Engineering and Mining Journal's June 2022 edition looks at recent developments in mine rescue, including how digital technology is helping rescue teams respond more effectively.
The article features an interview with Kent Armstrong, Global Business Development Manager for Segment Mining at Dräger Canada, entitled 'New Digital Tech for Mine Rescue Teams.'
He spoke about the partnership between Focus FS, Dräger Canada, and Ontario Mine Rescue to put Focus FS Emergency Response into service at 30 mines across Ontario.
Here's an excerpt:
When the dreaded 2 a.m. situation arises, two crews trapped with a mine fire underground, the Focus FS system allows the mine to quickly notify key personnel, access interactive maps, deploy rescue teams, and allocate necessary equipment. When the rescue teams arrive at the mine, the maps are loaded, and all the data regarding the status of the equipment and training is stored on the tablet and ready to go.
The teams can get up and running, and briefed faster, Armstrong explained. "One of the key benefits, if you have connectivity, is the real-time information automatically delivered to the fresh air bases as well as command and control," Armstrong said. "Another advantage is the photo and video features of the tablet. Team captains can document where they are and what they are doing with video on the tablet, and the fresh air base and command and control can immediately see what the captain is seeing."
Because the data is stored accurately in a safe place, post-incident investigation will not rely solely on the captain's memory and the map man's ability to properly record information. "Today, the map man uses a board, handful of color pencils and Post-it Notes to track progress," Armstrong said. "We're eliminating the hassle of looking through printed maps. Now they can just scroll through them on a tablet. If they are in wet conditions, the system works just fine."
Click here to read the full article. You can also click here to view the entire June 2022 edition of Engineering and Mining Journal.
—
Let's get started
Contact us to discuss your current strategies and find out how our solutions are improving health and safety at companies like yours.


DrägerEmergency ResponseFocus FSMine SafetyMiningOntario Mine Rescue