Advantages of Scalable Software Solutions
November 6, 2023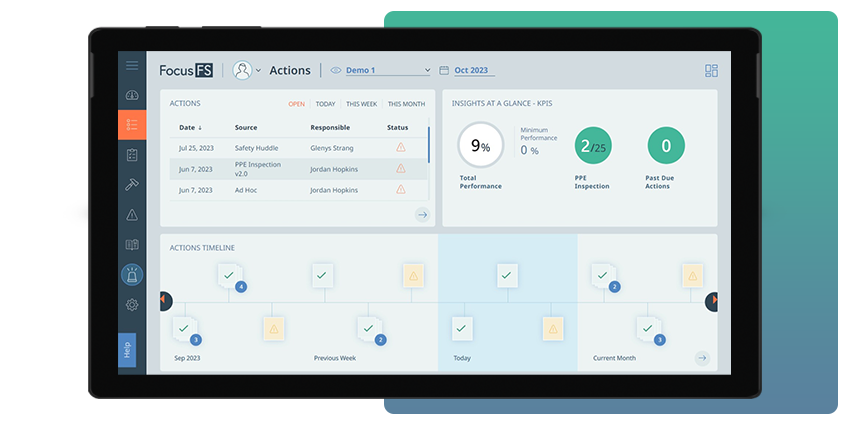 The best industrial companies know succeeding in today's business landscape involves skillfully adapting to rapidly changing market conditions and capitalizing on new opportunities.
To help them achieve success (and strengthen operations and resources while reducing costs), they utilize scalable software solutions.
Scalable software solutions have the capacity to handle large or growing amounts of data and traffic, without compromising on performance, quality, or security.
Uses are extensive and varied – including health and safety administration, asset and equipment management, and emergency response preparedness.
Here are some advantages of a scalable software solution, which you can keep in mind when looking at different options to see what's the right fit for you and your company.
Saving Money
You shouldn't have to keep shelling out money on expensive upgrades. The right solution grows and adapts with you so there are no surprising or budget-blowing costs down the line.
Unlimited Users
The ideal solution doesn't put a cap on the number of users accessing the system, so there's no need to worry about suddenly hitting a limit or having to drop users to add others.
Ease of Adoption
A user-friendly interface makes it easy for existing employees or new hires to adopt the solution with little or no training. This also helps in attracting those used to digital technology.
Seamless Integration
The solution should easily integrate with existing systems and come with detailed documentation and support – requiring minimal assistance from your IT department.
Staying Active
As your priorities shift and requirements change, so should your solution. The right one can be easily updated and configured with little or no downtime affecting productivity.
Here and Anywhere
Worksites can become increasingly expansive or more remote over time. The solution should remain fully operational and be reliable regardless of the location.
Staying Secure
You shouldn't worry if your growing data collection is safe from loss or security breaches. The best system uses secure, cloud-based data storage accessible only to authorized users.
Informative Insights
Easy-to-read dashboards with advanced analytics help you and your team identify trends and patterns over the short and long terms, and then help manage resulting action items.
Open Communications
With everyone using the same solution, from upper management to frontline workers, it's easier to communicate and maintain a constant flow of information.
In the Know
Ensure internal and external personnel, as well as regulatory bodies, are kept up-to-date with detailed forms and reports sent directly from a smart device or desktop computer.
Always Current
The solution's provider should regularly ask for feedback and look at ways to improve (such as developing new features or enhancing existing processes).
Designed to handle large or changing quantities of data and traffic, a scalable software solution can help you and your company stay competitive and grow with you into the future for long-term success.
Want to learn more? Contact us today using the form below.
—
Let's get started
Contact us to discuss your current strategies and find out how our solutions are improving health and safety at companies like yours.


Scalable SoftwareSoftware EvaluationSoftware SolutionsWorksite Software