Combat COVID-19: Cleaning and Disinfecting
February 10, 2021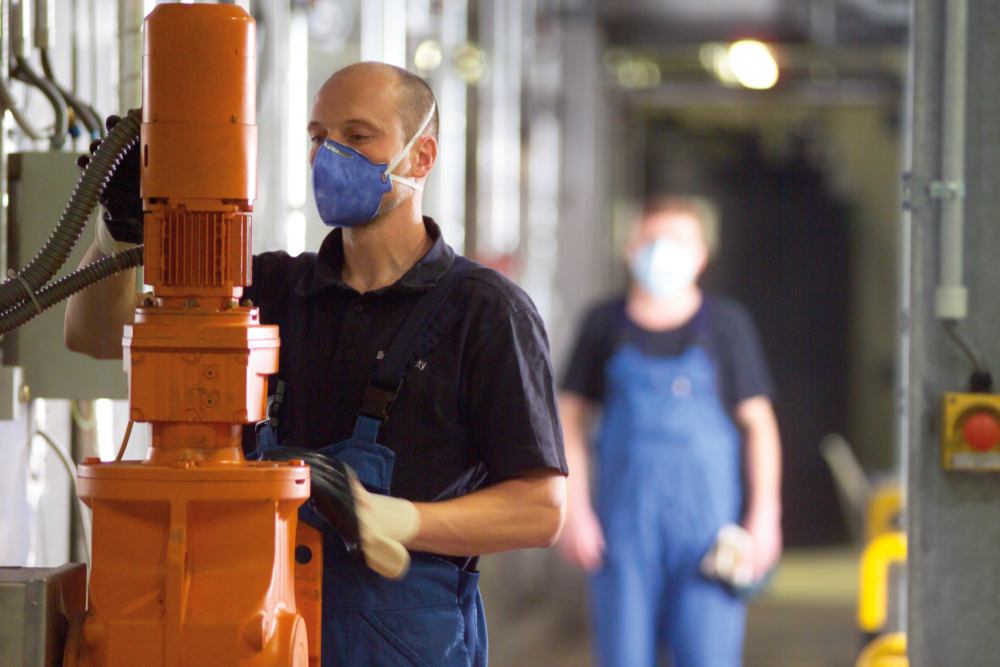 Most of us have heard by now that cleaning and disinfecting surfaces play a key role in tackling COVID-19 in the workplace. That's because the COVID-19 virus tends to live on surfaces frequently touched with our hands – and is easily killed with the appropriate disinfectant.
Cleaning vs. Disinfecting
They sound similar but have different meanings. Here's a quick rundown.
Cleaning with soap (or detergent) and water removes viruses and germs (as well as dirt and other impurities) from objects and surfaces, however, might not actually kill them.
Disinfecting kills viruses and germs on hard, non-porous objects and surfaces. This generally involves using a government-approved disinfectant and following label directions.
Standards and Suggestions
Below are some key points to keep in mind when planning pandemic-related cleaning and disinfecting at your workplace.
Provide necessary support to those assigned cleaning or disinfecting duties, including training about associated hazards, risks and safety precautions – as well as the use of any necessary PPE.
Create a list of what general areas need to be cleaned and/or disinfected. In addition to shared workspaces, makes sure to include lobbies and lounge areas, cafeterias, bathrooms, change rooms, laundry rooms, offices, meeting spaces, etc.
Build a checklist of what surfaces and objects that need to be cleaned in each area. While tools and equipment might be obvious, don't forget about door handles, elevator buttons, machinery switches, wheelchair access buttons, punch-clocks, counter tops, seats, sinks, toilets, dispensers, and so on.
Develop and maintain schedules based on established guidelines or your own specific requirements. It might be necessary to clean and/or disinfect between shifts or individual use, every few hours, or daily. Keep a record of each cleaning and disinfection for your files or compliance reporting.
If available, select products that clean and disinfect at the same time. If not, clean noticeably soiled or dirty surfaces before disinfecting them.
Follow manufacturer instructions when using cleaning agents or disinfectants (such as wearing gloves, allowing for proper ventilation, or providing enough product contact time).
If a government-approved hard surface disinfectant isn't available, you might be able to use a bleach solution. (Contact your local health authority for more information.)
If using reusable cleaning cloths, dedicate a cloth for cleaning each area. Swap it out for a clean cloth at least daily or when it is noticeably soiled – and launder with detergent and hot water before the next use.
Disposable cleaning cloths or other items to be tossed (such as one-use wipes or gloves) should first be put in a lined garbage container before going out with the regular garbage. Use disposable gloves when handling garbage.
Ensure everyone regularly washes their hands, even if they've used gloves to clean or disinfect.
If an employee or onsite visitor develops COVID-19 symptoms, follow all established processes for cleaning and disinfecting.
Regularly check with your local health authority or regulator for updated information or guidelines.
Sources:
Canadian Centre for Occupational Health and Safety:
https://www.ccohs.ca/products/publications/pdf/pandemiccovid19/covid-health-safety-guide.pdf
Health Canada:
https://www.canada.ca/en/public-health/services/diseases/2019-novel-coronavirus-infection/prevention-risks/cleaning-disinfecting.html
—
Learn More
The Focus FS COVID-19 Solution helps organizations confidently manage their pandemic response. Digitize your pre-screening process, monitor PPE inventory, track cleaning and more.
Preview the COVID-19 Solution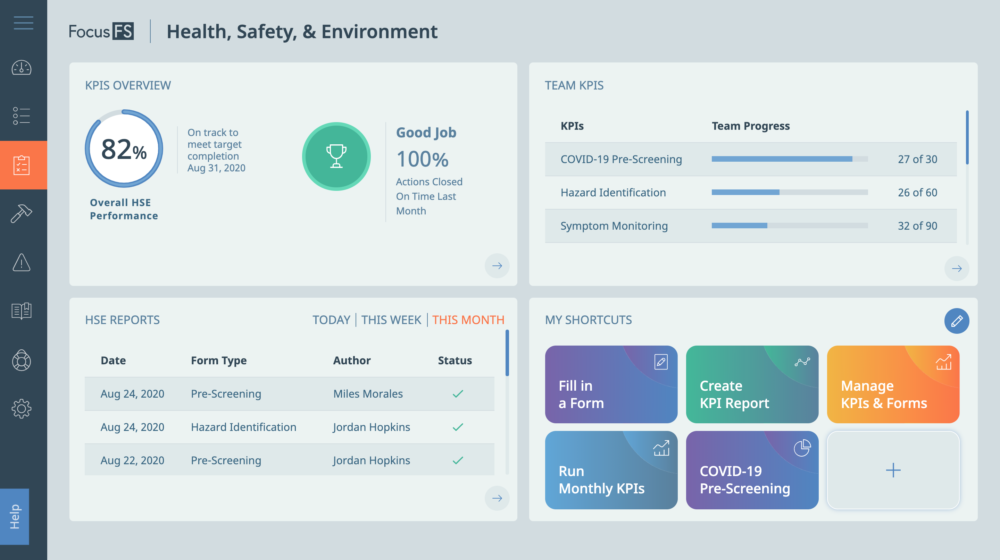 —
Are you on the list?
Be the first to get the latest product updates, safety tips and more with the Focus FS newsletter.
By subscribing you agree that Focus FS can contact you to promote their products and services.
You can unsubscribe at any time.