Focus FS Wins Tech Award
June 23, 2023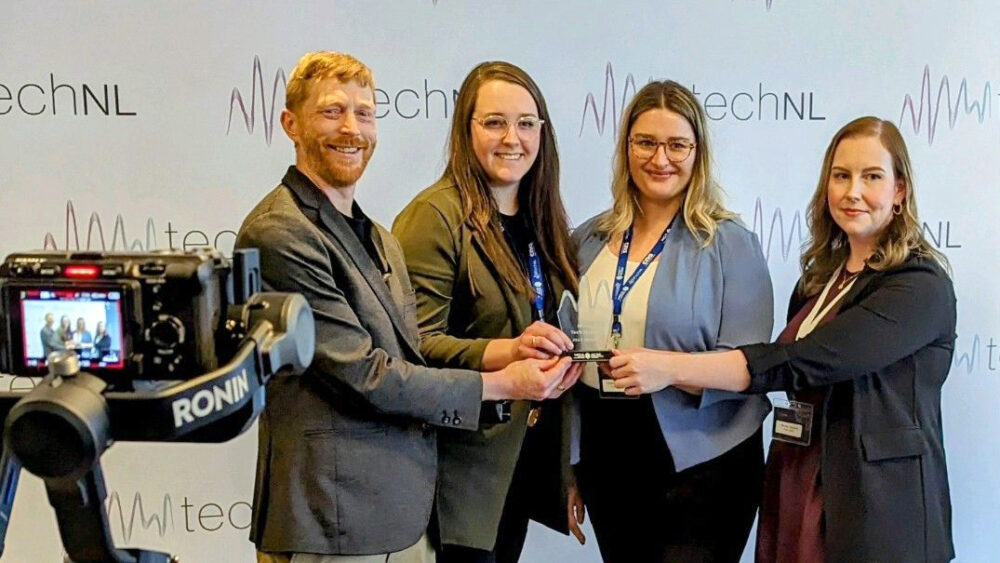 It was an opportunity to connect the local tech sector with the mining industry.
The inaugural Mining Tech Market was recently hosted by techNL, a not-for-profit industry association representing Newfoundland and Labrador's technology and innovation sector, in partnership with College of the North Atlantic, in St. John's, NL, Canada.
Among the business-to-business engagement opportunities was an interactive quick-pitch workshop designed to showcase tech companies' solutions and services. Sponsored by the MICA Network, the workshop was organized by solution theme:
Increase Mine Production Capacity, at Lower Cost,
Reduce Risk in Health, Safety & Security,
Implement Smart Mining Systems,
Reduce Environment Risk and Long-Term Liabilities.
Focus FS participated in the Reduce Risk in Health, Safety & Security division. Charlotte Short, Marketing Manager of Global Initiatives, and Glenys Strang, Global Partner Sales Manager, presented Focus FS Emergency Response Solution's mine rescue use case.
They explained how the software solution focuses on getting miners home safe during emergency situations and then helps gets the mine back up and running as quickly as possible.
"At Focus FS, we understand that mine rescue professionals know what they're doing – we're here to help you demonstrate that. Your people and the work they do are invaluable, and critical to communities," Strang told participants.
"You deserve digital tools that help support you in keeping everyone safe. Focus FS allows you to strengthen your teams' ability to communicate during emergency situations, protect your site from costly liability, and save lives."
Following the workshop presentations, Focus FS was awarded the 2023 Mine Technology Award for HSE, Risk Management, and Security. (Strang and Short are pictured above receiving the award from techNL's Dwayne Hopkins, left, and CNA's Janelle Skeard, right.)
"It was a privilege to represent the Focus FS team. We'd really like to thank techNL for providing this platform to show our commitment to the mining industry and its prosperity in our province and around the globe," said Short.
"Our product is live in mines across the globe, including more than 30 here in Canada. Together with our partners at Dräger, we're continuing to develop our product through constant innovation – all from right here in Newfoundland and Labrador."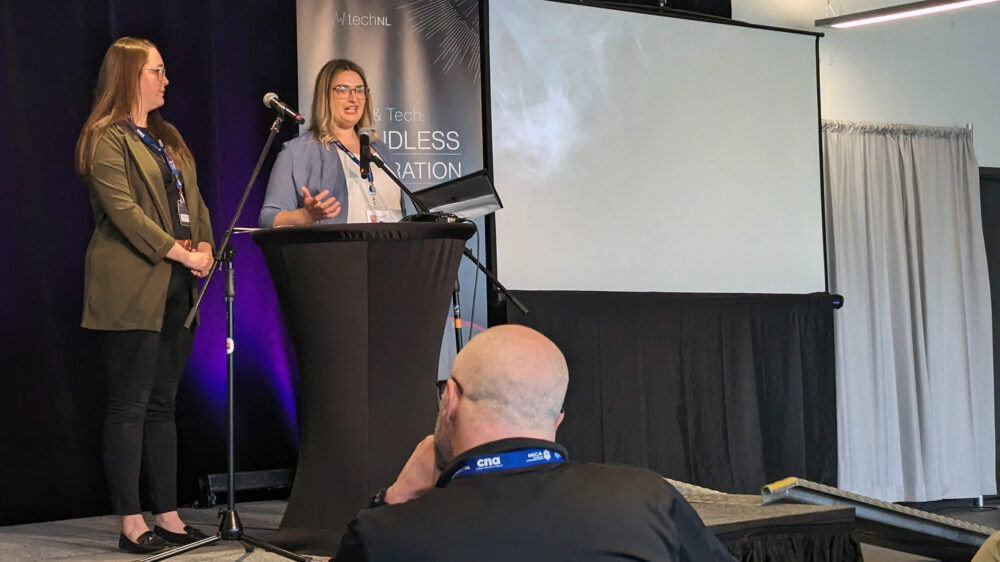 Here's a highlight reel from the event (spot Strang and Short at 0:59 and 1:16):
—
Let's get started
Contact us to discuss your current strategies and find out how our solutions are improving health and safety at companies like yours.