Mine Rescue & Safety
October 20, 2022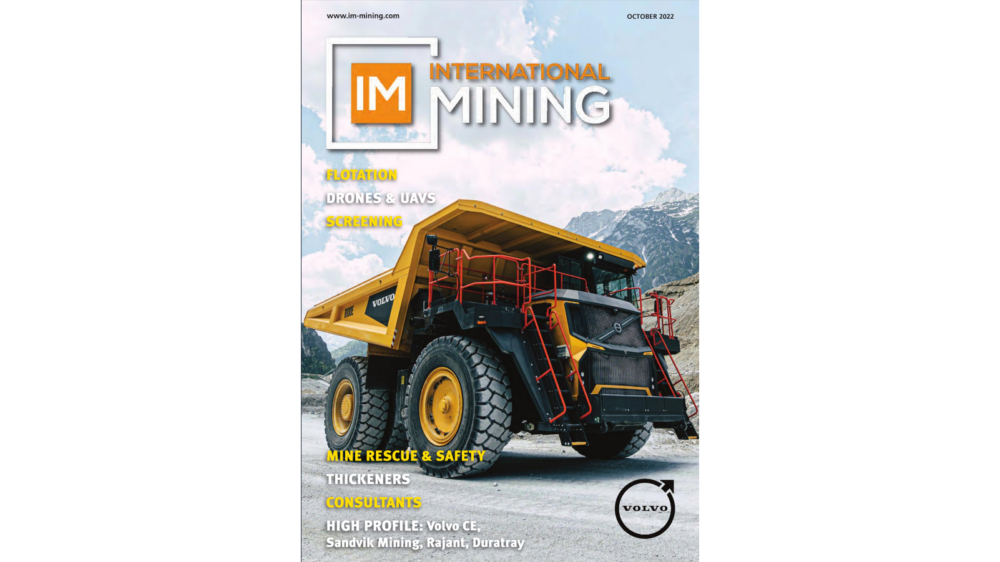 International Mining's October 2022 issue includes an article looking at focus areas in mine rescue and safety – including underground access, location, communication, and personnel protection.
"Unfortunately in the year that has passed, the need for equipment to carry out mine rescue missions has been highlighted once again. Several incidents from all over the globe – Africa, Latin America, Asia and Europe – have shown accidents happen in mining and, when they do, operations need to have made all necessary preparations to deal with them," wrote Dan Gleeson in the article entitled, 'A precautionary tale.'
"In this context, being able to notify of problems, equip personnel with support equipment and get underground to assess the next steps is paramount in terms of fatality prevention. This is why the mining supplier community continues to focus on improving its offering year-after-year."
Among the mine safety innovations highlighted in the article was the partnership between Dräger Canada, Focus FS, and Ontario Mine Rescue to deploy the Focus FS Emergency Response Solution at OMR sites across the Canadian province.
"Our highest priority is the safety of those mine rescue responders we are sending back into the hazardous conditions of a mine emergency," said Ted Hanley, Vice-President with Ontario Mine Rescue.
"The mine rescue communications platform provided by Focus FS will be used as a critical tool to ensure timely, accurate information is relayed and available to mine rescue teams and mine management – ensuring they make the safest decisions possible in the shortest amount of time."
You can read the entire article (and flip through International Mining's October 2022 issue) by clicking here.
—
Let's get started
Contact us to discuss your current strategies and find out how our solutions are improving health and safety at companies like yours.