Meet the Team: Chris Vaughan
October 5, 2022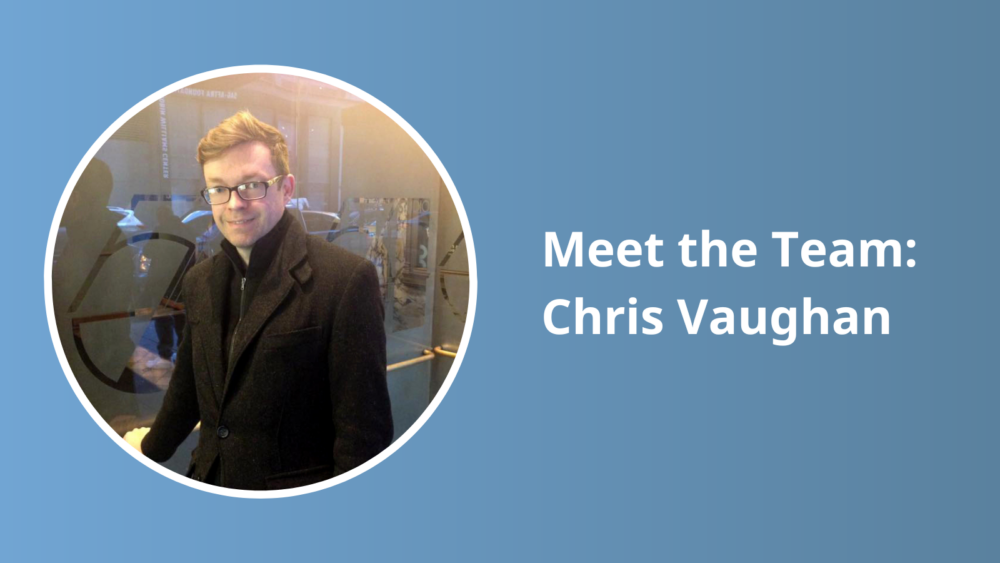 Welcome to our Meet the Team blog series! In this recurring series, we'll introduce you to members of the Focus FS team, with each person answering a series of insightful and inspiring questions. Today we're talking to Chris Vaughan, Manager of Content Marketing.
—
Question: Tell us a little about yourself, your role, and the path to your current area.
Answer: I've been a Focus FS team member for three years. My current role is Manager of Content Marketing, with some communications added to the mix. It's a fun job.
My background is in journalism, with several years working as a newspaper editor. I followed that up with stretches in not-for-profit arts and sports communications/administration.
What do you like most about what you do?
I've learned a lot over the last three years and continue discovering new things every day. Working with Focus FS allows me to explore how digital technology can vastly improve workplace safety, which is both thoroughly interesting and exciting to share with others.
Favourite part of working with Focus FS?
I can honestly say that I've never worked anywhere else where everyone gets along so well. We're all adept at our individual roles – but nobody minds helping someone else when needed. The teamwork is incredible.
Top three famous people you've made eye contact with?
Queen Elizabeth II – At the entrance to Purity Factories in St. John's, NL, in 1997.
Cyndi Lauper – During a show in Englewood, NJ, in 2009. I also reached out and touched her arm.
Stevie Nicks – At a scream-filled Fleetwood Mac concert in Toronto, ON, in 2013.
Honourable Mention: Bette Midler – During a performance of Hello Dolly! in New York, NY, in 2017. (Ok, so my seat was near the ceiling in the balcony section, but I swear she looked up and gave me a nod.)
What is on your bucket list?
I'd like to visit Windsor Castle on my next trip to the United Kingdom (maybe in 2023?).
—
Let's get started
Contact us to discuss your current strategies and find out how our solutions are improving health and safety at companies like yours.