Mine Rescue Software: 5 Ways to Improve Mine Safety
May 9, 2022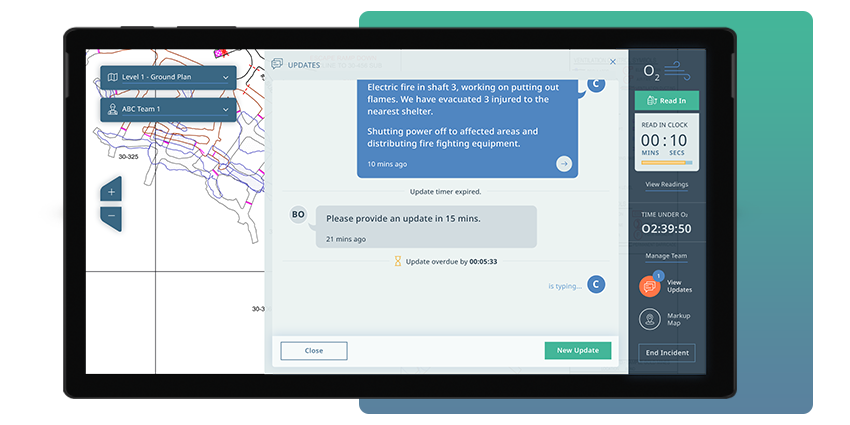 For mine operators around the globe, nothing is more important than worker health and safety. So why has the mining industry been slower to adopt digital safety applications than other industries like energy and construction? In this blog series, we'll explore some of the mining industry's challenges and feature solutions delivering on the next generation of digital safety.
The benefits include boosting throughput and productivity, improving safety and simplifying processes, and streamlining supply chain management. So why is the metals and mining industry hesitant to step up and make the big play with digital technology?
In their annual Digital Acceleration Index (DAI) study, Boston Consulting Group (BCG) found the metals and mining industry about 30 to 40 per cent less digitally mature than such counterparts as the chemical and automotive industries.
Challenges facing the industry when it comes to adopting digital technology include:
A workforce that tends to be less familiar with digital technology than other industries,
Worksites lacking adequate network bandwidth or the ability to easily deploy related hardware,
A fear of automation leading to job redundancies.
"These are not insignificant challenges," wrote the study's authors. "But during our DAI research, we worked with several metals and mining companies that overcame these barriers in innovative ways – and in turn, reaped significant rewards."
Companies that welcomed digital innovation experienced such benefits as:
Increasing drilling productivity by 20 to 30 per cent,
Improving mining throughput by 10 to 20 per cent,
Reducing injuries by five to 12 per cent,
Increasing procurement productivity by 30 to 50 per cent.
While reviewing their overall findings, the study's authors found key practices digital leaders in the metals and mining industry follow to help foster digital adoption. Let's take a closer look at some of them.
Closing the Gap
While most metals and mining companies already have digital strategies in place, there is a 30 per cent gap between strategy and execution. This is significant when compared to nine per cent for both the chemical and automotive industries.
The study's respondents voiced three reasons for this difference. The first is a lack of customized solutions. The second is deploying digital products using a traditional phased-in approach, rather than working in smaller segments with continual adjustments. The third is a lack of focus on digital solution sustainability.
The DAI study found digital leaders overcame these obstacles by fostering an operator-centric approach based on configurable solutions for each site, incorporating user input during implementation, and sustaining solutions over time even as variables shifted.
Valuing Assets Equally
While the benefits of data tend to be more obvious in banking and other digitally advanced industries, many metals and mining companies see investments in data capture technology as an additional cost. So much so that the DAI study found only one in ten respondents recognized data as a corporate asset.
Concerns expressed by these respondents included the prohibitive cost and installation of data sensors; issues with digital data storage and network infrastructure; as well as lapses in security and governance.
Companies have successfully tackled these challenges by doing such things as installing low-cost sensors that capture only vital information; combining traditional data models with digital processes (like edge and cloud computing) to lessen storage costs and speed up access; and setting up new data strategies and governance designs.
Building Digital Talent
While most metals and mining companies have traditional operational improvement tools in place, there is a need to add digital tools. The study found 30 per cent of respondents had no digital upskilling plan, with another 45 per cent having just started training activities.
"Shaping this culture requires time and can be arduous, but the potential payoff is tremendous," said the study's authors.
"Companies need to design programs and policies that educate and align all levels of the organization with the digital strategy – senior leadership, middle management, and the shop floor."
Getting shop floor workers on board might seem especially difficult, so the goal should be to train them on digital concepts while encouraging the adoption digital tools in their daily jobs.
"Metals and mining companies fall on a wide digital spectrum," noted the study's authors. "Each has adopted a different approach to digital based on its current state, business context, and external environment. But much remains to be done."
Improving Mine Rescues
The mining industry relies on safety equipment and hardware, such as ventilators and refuge stations, to protect lives during emergency situations. Likewise, many have adopted robotics and automated equipment to improve productivity and safety.
With that in mind, is there a way mining companies can harness the power of digital technology to improve how they prepare for, respond to, and improve everyday safety and mine rescue responses? What about incident investigations, regulatory reporting, and equipment management?
For the past 10 years, Focus FS has been connecting with industrial organizations, including mine operators and mine rescue teams, to provide digital solutions that enable smarter and safer worksites.
Our Emergency Response solution keeps response coordinators and team captains in continuous contact during an event via interactive digital maps, note and photo sharing, and automated alerts and data collection.
The system provides easy tracking of oxygen levels, hazardous gas detection, and equipment checks. All records are date-stamped and centrally stored for efficient and detailed post-incident reporting.
Thanks to a partnership with Dräger that began in 2019, we've been able to further extend our global reach and develop cutting-edge solutions, including Emergency Response for the mining sector. Together we're deploying Emergency Response at 30 underground site operations in 2022.
"Up until now, everything's been done with paper and a pencil on a clipboard, which is messy, dirty, and you have to wait until you get to the surface to transmit information to colleagues," said Kent Armstrong, Global Business Development Manager – Segment Mining with Dräger Safety Canada, when speaking about the Draeger-Focus FS partnership.
"This is where the tablet (loaded with the Focus FS Emergency Response solution) comes into play. The goal is to raise the technology and the safety of the teams, enable better decision making, and enhance proper record keeping post-event."
In the coming weeks, we will publish a multi-part series discussing common issues associated with mine rescue response management and how digital technology can help elevate existing processes for better safety outcomes. Topics will include:
Enhanced communications,
Digital maps and data capture,
Equipment and team management,
Compliance reporting,
Training management.
The next blog post in this series is: Be Prepared For Any Situation.
—
Sources:
Boston Consulting Group. (February 21, 2021). Racing Toward a Digital Future in Metals and Mining. (PDF)
Engineering and Mining Journal. (June 2021). Equipping Tomorrow's Emergency Responders.
Project-Management.com. (August 9, 2021). Agile Project Management Methodology and Principles.
—
Learn More
The Focus FS Emergency Response Solution was purpose-built for safer mine rescue operations.
Preview the Emergency Response Solution for Mine Rescue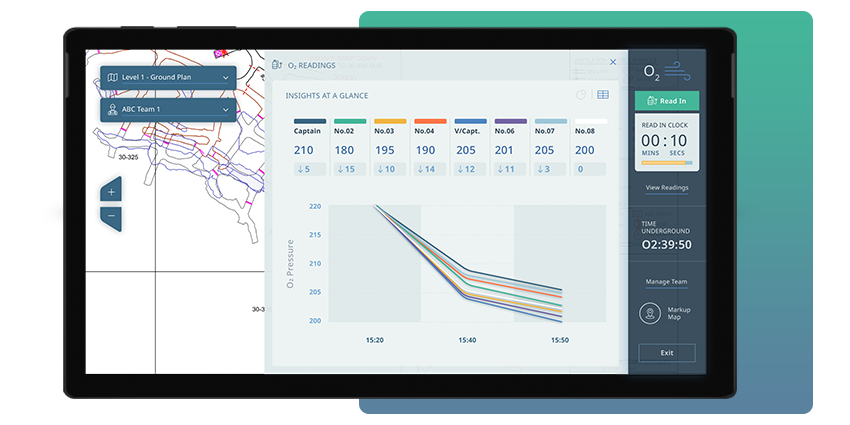 —
Subscribe to our newsletter