Release Notes, October 2023: New Admin Features
October 12, 2023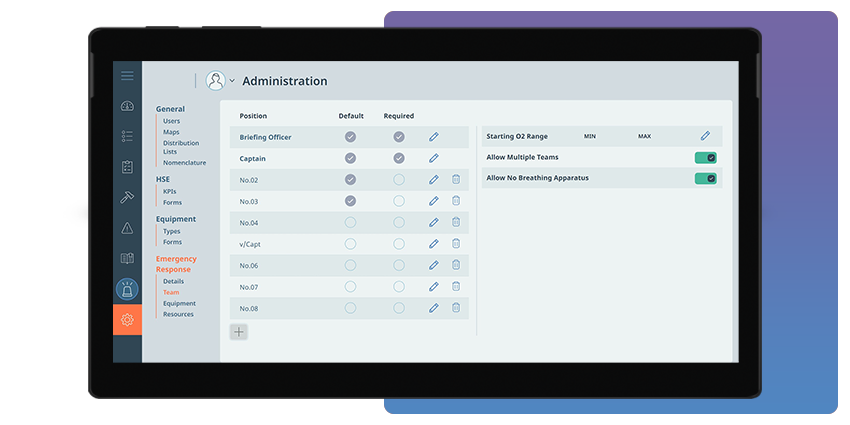 Happy autumn! We're excited to announce our latest software release! Highlights of Version 2023.2 include:
Improved administration: When assigned admins click the gear icon in the main left panel, they're taken to the new Administration page. This page provides quick and easy access to features that help them meet their organization or project goals – including user and map lists, equipment types, KPIs, and forms management.
Emergency Response resources: Users can now access vital resource documents during a mission. Managed by designated admins, documents can contain reference materials and other mission-relevant information in PDF format.
Distribution list management: Admins can efficiently create, edit, or deactivate distribution lists directly from the Administration page.
You name it: To make the system easier to navigate and understand, admins can customize phrases and labels to match their organization's nomenclature.

New icons: To make map markups easier to understand and communicate, we have three new icons: Occupied Refuge, Unoccupied Refuge, and First Aid Person (shown above).
Click here to read the entire release notes for version 2023.2.
We greatly appreciate user feedback. Want to provide your thoughts and suggestions? Click here to fill out a simple online feedback form.
—
Let's get started
Contact us to discuss your current strategies and find out how our solutions are improving health and safety at companies like yours.