Prepare for Now
April 21, 2021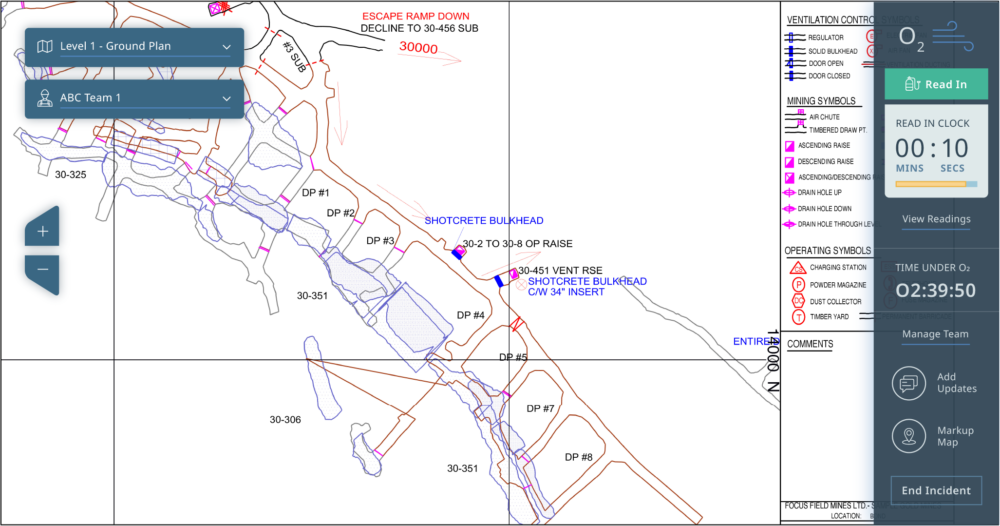 As advances in the mining industry help improve productivity from increasingly expanded, deeper and remote operations – there are also new and broadened risks for emergency responses and mine rescue systems.
A review conducted by the Ontario government found that as mines expand and get deeper, rescue teams face additional challenges with getting to emergency locations quickly, changing environmental conditions, the amount of time spent under oxygen, and the care and maintenance of breathing apparatus.
In addition, there are health and safety issues associated with advanced exploration sites that might not be included in a company's current emergency response plan.
The report's recommendations included mining companies conduct risk assessments as part of their emergency response planning; updating provincial guidelines for emergency responder fitness, stress management and acclimatization; and industry stakeholders developing emergency plans with clearly defined roles for mine rescuers and mine operators.
In short, everyone involved in mine rescue operations need to always be on the same page and ready meet challenges at a moment's notice.
At Focus FS, we take emergency response and mine rescue technology very seriously. That's why we're excited to let you know about the upcoming release of the next generation of our Emergency Response Module.
Our new release is more powerful and easier than ever to use – helping you and your rescue teams stay prepared at all times. Are your mine rescue teams rapidly deployable? Do they have the proper training? Is required equipment in optimal working condition? Are mine maps easy to locate when needed? These are all elements that must be coordinated and planned for in advance, and our new release supports you at every step.
We help mine rescue teams confidently respond to any emergency situation. Prepare for now, be ready always.
#preparefornow #bereadyalways #FocusFS
Source:
Ontario Ministry of Labour, Training and Skills Development
https://www.labour.gov.on.ca/english/hs/pubs/miningfinal/rescue.php
—
Are you on the list?
Be the first to get the latest product updates, safety tips and more with the Focus FS newsletter.
By subscribing you agree that Focus FS can contact you to promote their products and services. You can unsubscribe at any time.