Strengthening Your COVID-19 Pre-screening
December 2, 2020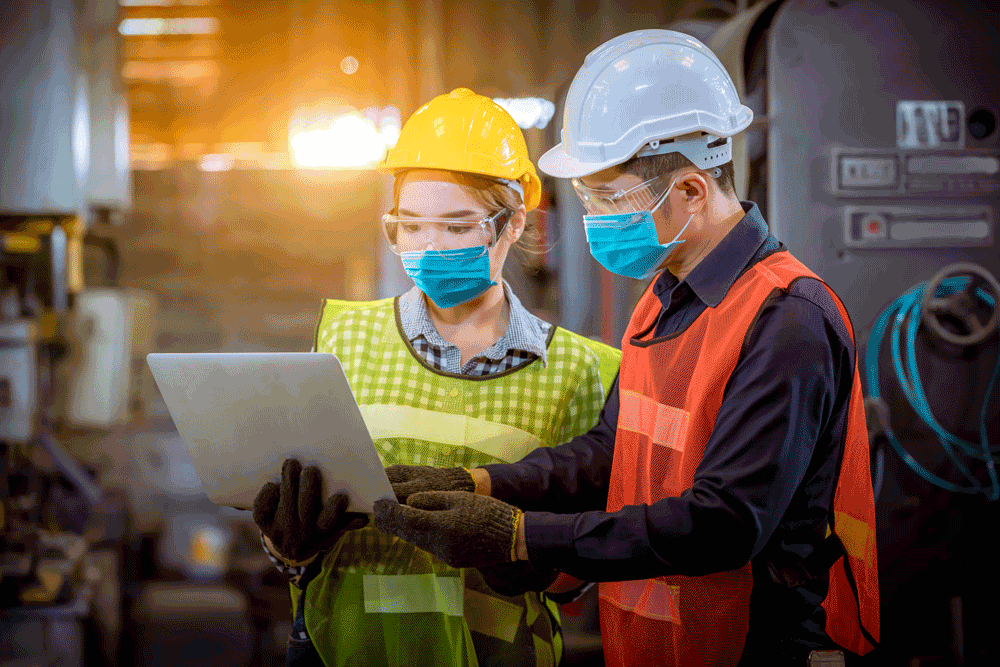 As businesses and organizations adapt to the COVID-19 pandemic, many require employees and visitors to complete pre-screening questionnaires confirming they do not have COVID-19 symptoms nor have been in contact with a known or suspected case.
But assigning staff to interview personnel and record their answers is a drain on resources and subject to errors. Keeping track of completed documents can be time-consuming and cumbersome, especially when conducting contact tracing or analyzing data for risk management.
Focus FS' COVID-19 Solution helps businesses and organizations efficiently manage their pandemic pre-screening questionnaires to help ensure safe and healthy work environments. Below are some Solution highlights.
Customized forms
Our user-friendly system lets you easily build your own digital questionnaire – or choose a pre-set form and tailor for your needs. Quickly update questions based on changing criteria or guidelines.
Digital reporting
Directly send digital questionnaires to employees or visitors so they can promptly self-report before starting work or entering a worksite. No need to line up for onsite interviews.
Better responses
Questionnaires are accessible on computers or mobile devices with a web browser and internet connection, which improves individual accountability and sense of control with health information.
Automatic actions
Those who report being sick or displaying COVID-19 symptoms can be instantly advised what to do next. Safety managers can also be automatically alerted, prompting corrective actions and other measures.
Best practices
Ensuring everyone accesses the same questionnaire and other screening protocols provide consistency multiple worksites, and build trust throughout your workforce.
Streamlined data
All data is securely stored and easily accessed for analysis and review. Conduct efficient contact tracing, risk mapping, and corrective action follow-ups – as well as enhanced compliance or legal reporting.
—
Learn More
The Focus FS COVID-19 Solution helps organizations confidently manage their pandemic response. Digitize your pre-screening process, monitor PPE inventory, track cleaning and more.
Preview the COVID-19 Solution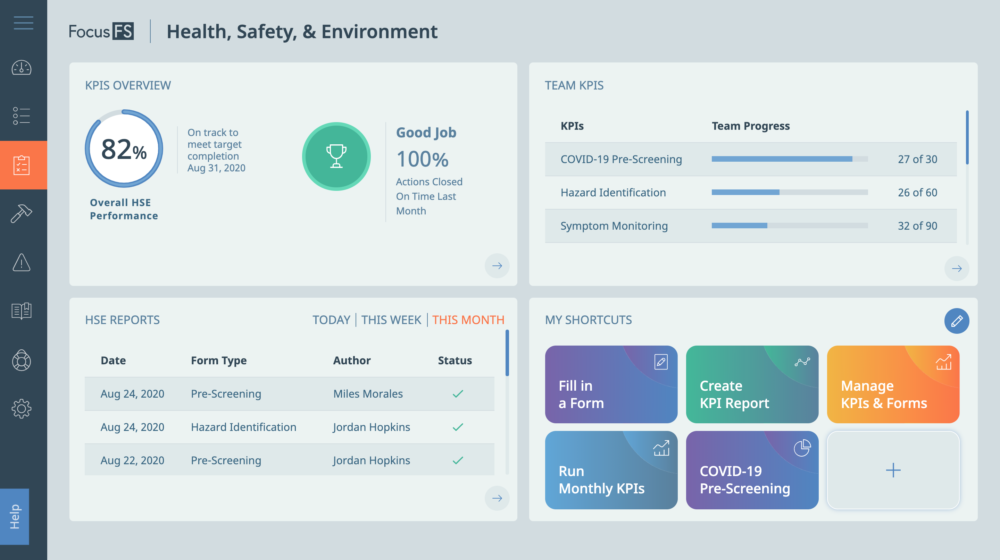 —
Are you on the list?
Be the first to get the latest product updates, safety tips and more with the Focus FS newsletter.
By subscribing you agree that Focus FS can contact you to promote their products and services.
You can unsubscribe at any time.