Supporting Workers' Mental Health During COVID-19
March 24, 2021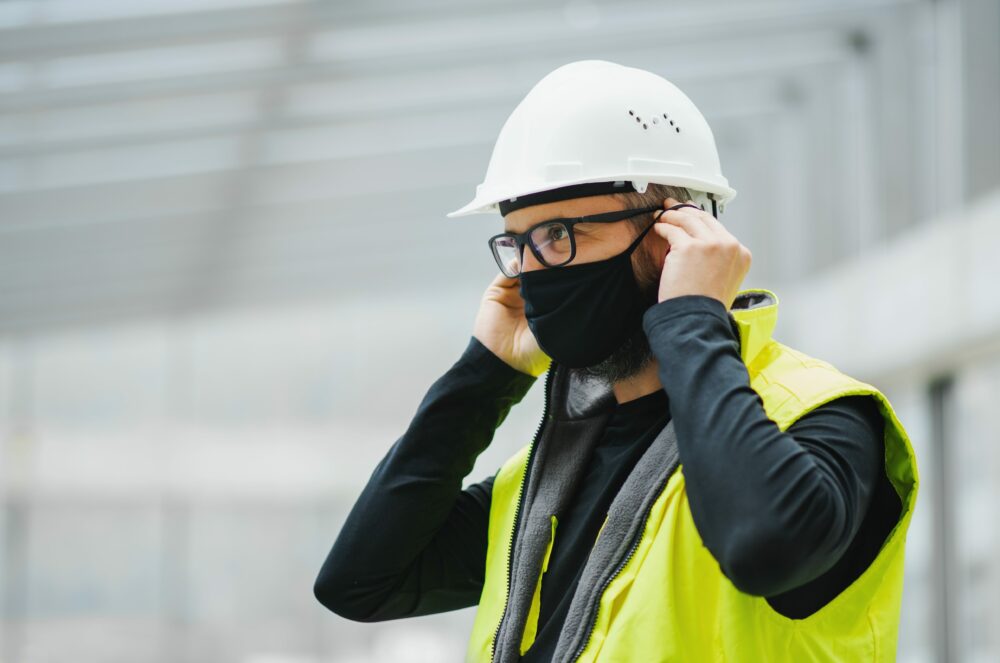 It's been one year since COVID-19 was officially declared a global pandemic, disrupting our daily lives and the ways we do business.
A recent report on the mental health of Canadians stated 36 per cent of Canadian workers indicated being concerned about a co-worker's mental health during the pandemic, while 35 per cent of supervisors were concerned about the mental health of their employees.
The same report found 27 per cent of supervisors reported their employees less productive than before the pandemic.
In addition, 28 per cent of workers have considered leaving their jobs, with about half of those citing increased mental stress/strain as the reason.
Here are some ways supervisors, managers and business leaders can support their employees during and after COVID-19.
Maintain regular communications
Whether it's in-person or through a video chat, make yourself regularly available to talk to workers about their concerns, answer their questions, or reassure them about the future. Also consider setting up team meetings, to allow groups of workers to see and interact with each other. You can also share with others how you're coping, providing a shared sense of compassion and understanding.
Provide strong and clear messaging
Follow up an in-person or virtual meeting with an email or memo with your key points or messages. This will help reinforce what you're trying to communicate – which is beneficial for those who may be too stressed or overwhelmed to retain information – and helps ensure everyone feels informed and included.
Review assistance programs
Take a look at your company or organization's health and benefits plan or employee assistance program to see what's available to help support workers, especially their mental well-being. You can then convey this information to your workers, making sure to include applicable information or details regarding choices and options.
Promote online learning
Motivate your workers to upgrade or refine their skills with online training. This is a good way to keep them positively focused on their careers instead of worrying about the future. Find new learning opportunities and then recommend them to your workers. This could also include mental health training for leaders and others.
Update, track and monitor KPIs
With very little precedent for COVID-19, many managers and business leaders cannot be sure of what success could or should look like. However, progress can be measured by analyzing data related to such indicators as presenteeism or absenteeism. Action can then be taken to address any challenges with better success.
Reach out to others
It's important to acknowledge that you might not always have the answers to your workers' concerns or questions. In these cases, it's perfectly ok to reach out to HR representatives or mental health experts who can help steer you and your workers through any difficult situations or processes.
By understanding workers' mental health, you can better support them during COVID-19 and take steps to promote a physically and mentally healthy work environment. Check with your local health authority for more information on mental health services available in your area.
Sources:
Center for Workplace Mental Health:
www.workplacementalhealth.org/Employer-Resources/Working-Remotely-During-COVID-19
Centre for Addiction and Mental Health:
www.camh.ca/-/media/files/navigating-the-new-normal-covid19-playbook-supplement.pdf
Morneau Shepell – Mental Health Index Report:
https://www.morneaushepell.com/permafiles/93200/mental-health-index-report-canada-december-2020.pdf
World Health Organization:
https://www.who.int/director-general/speeches/detail/who-director-general-s-opening-remarks-at-the-media-briefing-on-covid-19—11-march-2020
—
Learn More
The Focus FS COVID-19 Solution helps organizations confidently manage their pandemic response. Digitize your pre-screening process, monitor PPE inventory, track cleaning and more.
Preview the COVID-19 Solution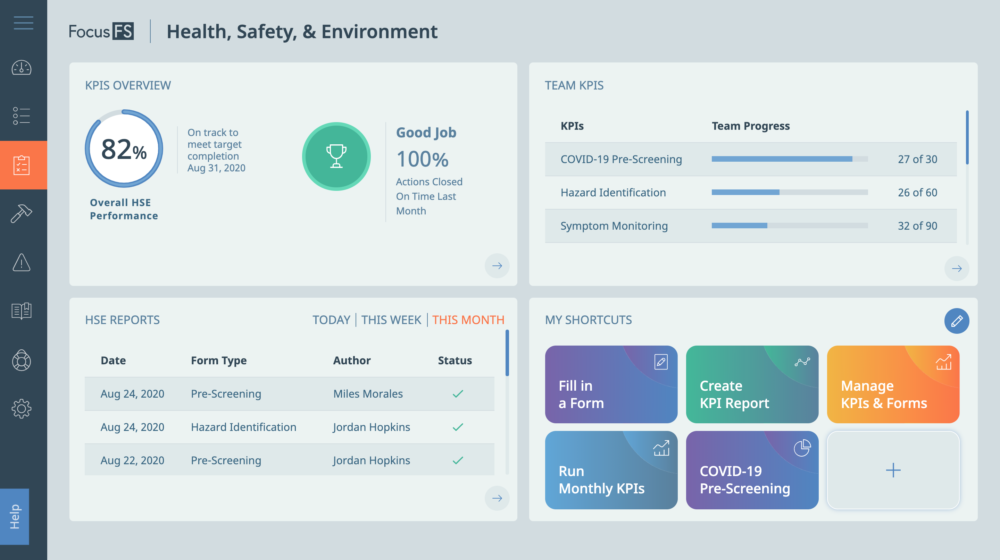 —
Are you on the list?
Be the first to get the latest product updates, safety tips and more with the Focus FS newsletter.
By subscribing you agree that Focus FS can contact you to promote their products and services.
You can unsubscribe at any time.