What to Consider Before a Software Purchase
May 9, 2023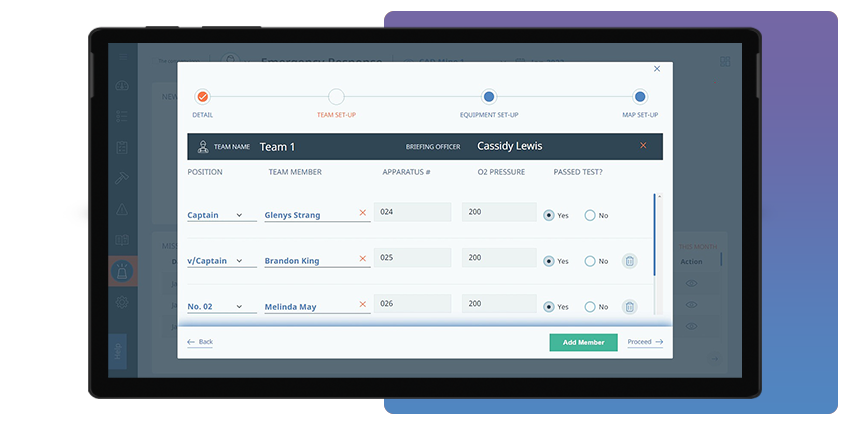 Industrial companies are progressively adopting advanced software systems to help overcome some of their biggest and ongoing hurdles, including workplace safety and production efficiency.
However, many have found the process of finding the right software system isn't as easy as procuring heavy equipment or other machinery.
That's because purchasing software doesn't follow the same tried-and-true guidelines of acquiring physical objects – and the process itself can vary between industries or even individual operations.
We've put together a list of helpful considerations for you and your team to think about when it comes time to make a software system purchase.
Price is important, but it isn't the only consideration. An expensive software system might come with multiple features you don't need and may never use. A less pricey system might not do everything you expect or be scalable, requiring more software purchases as you grow or expand.
Look at your business plan or strategy and then make checklists of what you currently need and will require going forward, what would be nice to have but not pertinent, and what you don't need or want. Then use these checklists when investigating a particular system to assess its value.
End-users should be able to use a software system with little or no training. In other words, the system should have an easy-to-use interface that allows just about anyone to navigate through and complete a task without having to ask for help.
Of course, not everyone is tech-savvy. The same software system should come with in-depth training materials for those team members needing guidance or support. And these materials should be included in the purchase price, not a costly add-on.
Let's say an extended amount of time has passed since a software system was purchased. What supports and assistance remain accessible to you and your team – especially if there are new hires or rotating staff that need to be trained or are looking for refreshers?
The best software system has ongoing support and resources available to you and your team members at any time. This includes such items as user guides, online tutorials, and a constantly-monitored ticketing system. Quarterly reviews should also be conducted to help ensure goals are being met.
Data Management & Security
Your data is highly valuable, so the consequences of a data breach can be immense – including the loss of confidential information and intellectual property; a tarnished reputation and damage to customer relationships; and unwanted attention from regulators and the media.
A high-quality software system securely collects, transmits, and stores your data in a central cloud-based location, available only to authorized users when it's needed. The system adheres to all internal and external requirements, with little or no involvement from your IT staff.
Your company needs to adapt to remain competitive and relevant in today's rapidly changing world. So does your software system. So even if you're impressed with a system today, inquire about how the system stays up-to-date and its operators address unforeseen issues.
This includes whether the operators publish release notes that detail any glitches or bugs and how they have been addressed. The operators should also clearly communicate in advance any downtimes associated with updates or maintenance, as well as other pertinent news or changes to the system.
It's important to take the time to build and expand upon your business relationships. After all, that's how you help forge trust with your customers and garner referrals for future growth. The same should apply to a software company.
When looking at a software system, do some research to find out if the software company is established and has a reliable track record of growth and success. The company should be able to provide a live, interactive demo to see the software in action and find out how it can work for you.
An advanced software system should make your team's jobs more efficient and easier to accomplish while addressing ongoing concerns like workplace safety and production capabilities. By carefully considering your options and conducting insightful research, you can find the right system that suits you and your team.
Want to learn more? Contact us today using the form below.
—
Let's get started
Contact us to discuss your current strategies and find out how our solutions are improving health and safety at companies like yours.


Purchasing SoftwareSoftware SolutionsTechnologyWorksite Safety