Equipping Tomorrow's Emergency Responders
June 23, 2021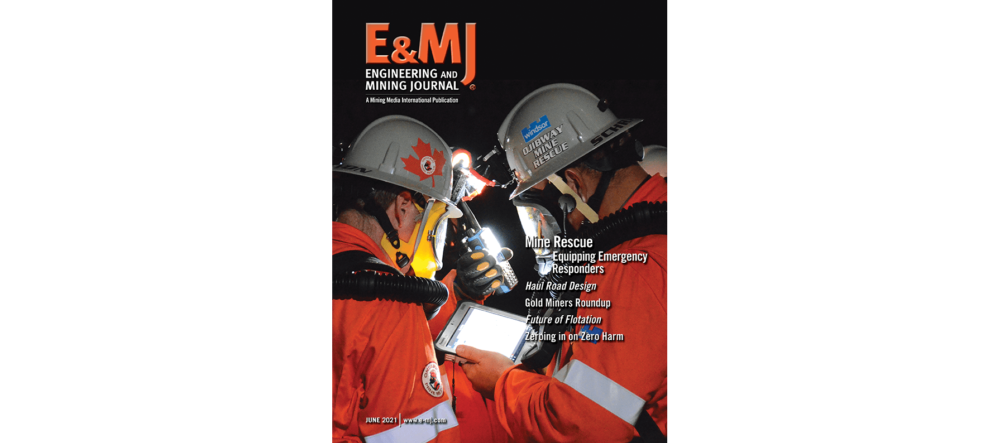 How collaborative development of new technologies is preparing mine rescue teams for future challenges.
That's the the context of an insightful article, 'Equipping Tomorrow's Emergency Responders,' published in the June 2021 edition of Engineering and Mining Journal.
The article included an interview with Ted Hanley, vice president of Ontario Mine Rescue, who spoke about digitizing rescue efforts at mines across the Canadian province.
"We did a project six years ago, which is just about to be implemented on a province-wide scale, based on digital communications and electronic record-keeping. It aimed to send teams underground with a tablet that talks to management digitally, instead of pencils and paper," said Hanley in the article. "We tested that at the International Mine Rescue Competition in 2016, and the concept was a resounding success."
The technology Hanley referenced was developed with Focus FS, and in particular our Emergency Response Module. Hanley said a big benefit of province-wide acceptance is that responders can move from site to site and they will be immediately familiar with the system.
The same article featured an interview with Kent Armstrong, global business development manager for mining at Dräger Safety Canada, who spoke about the partnership between Dräger and Focus FS.
"Up until now, everything's been done with paper and a pencil on a clipboard, which is messy, dirty, and you have to wait until you get to the surface to transmit information to colleagues," said Armstrong. "This is where the tablet comes into play. The goal is to raise the technology and the safety of the teams, enable better decision making, and enhance proper record keeping post-event."
Armstrong noted Focus FS and Dräger are currently working to roll out the system to the Canadian market and expanding to Australia in the near future.
To read the complete article, visit:
Equipping Tomorrow's Emergency Responders | E & MJ (e-mj.com)
—
Are you on the list?
Be the first to get the latest product updates, safety tips and more with the Focus FS newsletter.
By subscribing you agree that Focus FS can contact you to promote their products and services. You can unsubscribe at any time.