Meet the Team: Brandon King
August 1, 2022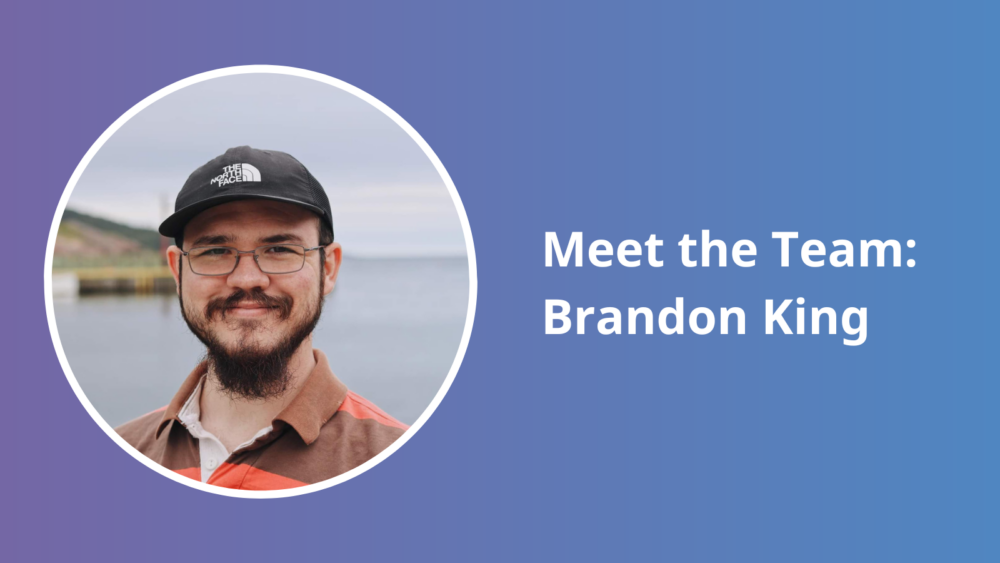 Welcome to our Meet the Team blog series! In this recurring series, we'll introduce you to members of the Focus FS team, with each person answering a series of insightful and inspiring questions. Today we're talking to Brandon King, Junior Software Developer.
—
Question: Tell us a little about yourself, your role, and the path to your current area.
Answer: I moved to St. John's from my hometown of Lamaline, NL, and I've been living here for about seven years. I first started with Focus FS in the Winter of 2018 as a work term student while I was doing Computing Systems Engineering Technology (Co-op) at the College of the North Atlantic. After graduating in the summer of 2018, I rejoined the team in the new year.
I work closely with the software development team. I maintain product quality assurance processes and tasks, but I have also branched into the programming aspect of development. My experience lends me to problem solving and solutioning from both the product user and developer perspectives.
What's your favourite part of your job?
I enjoy the problem solving – I'm inquisitive, and I love unravelling problems to see how things can be fixed and improved.
What's been your favourite project that you've been a part of at Focus FS?
I was given the opportunity to dip my hands into mobile app development as part of a project – it was intimidating at first, but I enjoyed having a good challenge to face. It was exciting to have hands-on experience with the technology, and seeing solutions come together with the team.
What are your top-three favourite songs?
Redbone – Childish Gambino
Hung Up – Madonna
Magic Spells – Crystal Castles
Tell us a surprising or a fun fact about you.
I've been doing video game development since I was a teenager – I was as young as 14 participating in game development contests with developers from across the world.
—
Subscribe to our newsletter