Meet the Team: Cassidy Lewis
June 7, 2022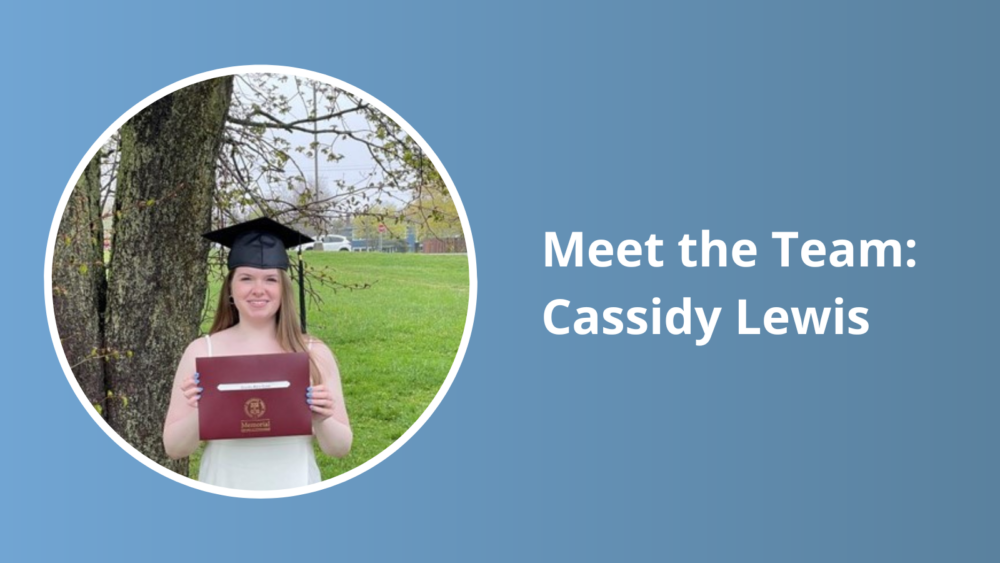 Welcome to our Meet the Team blog series! In this recurring series, we'll introduce you to members of the Focus FS team, with each person answering a series of insightful and inspiring questions. Today we're talking to Cassidy Lewis, Digital & Content Marketing Lead.
—
Question: Tell us a little about your role and the path to your current area.
Answer: I started with Focus FS in the Fall of 2020 as a work term student, and continued working part-time while completing my degree from Memorial University of Newfoundland. I graduated with my Bachelor of Commerce Honours degree in May 2022 and started full-time with the team as a Digital & Content Marketing Lead. I mainly schedule content for our social media channels and work on newsletters.
What's your favourite part of your job?
I really enjoy organizing the Meet the Team series! It's interesting to see which questions people choose to answer and then how they answer them. I also think it's a great way to learn more about everyone and then get to share that with people outside of the company.
What do you like most about working with Focus FS?
The people are one of my favourite parts of working with Focus FS. Even when I was on my first work-term, everyone made me feel like I was a part of the team.
Who are your top three favourite artists?
Taylor Swift
Maren Morris
Kelsea Ballerini
What was your favourite trip or place you've visited?
My favourite place that I've been to is Italy. I went in 2015 and visited Rome, Pisa, and Pompeii, where I saw the Colosseum, the Leaning Tower and Pisa, and the Pompeii archaeological site. I enjoyed seeing all the historical landmarks and trying all of the food!
—
Subscribe to our newsletter