Protecting Mining Operations from Severe & Extreme Weather
March 15, 2022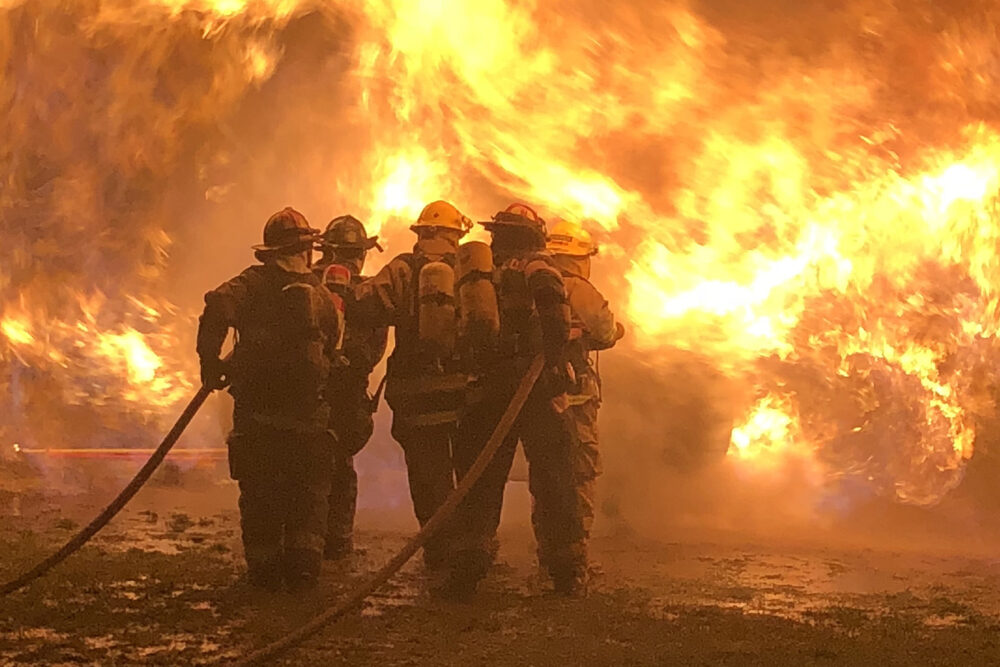 Whether it's a new or existing mining operation, local weather patterns probably already factor into your emergency response planning.
Depending on the location, meteorological risks could include heatwaves, cold spells, heavy rain, snow, hurricanes, tornados, droughts, etc. Each has a unique set of challenges, but they all can adversely affect worker safety and productivity, damage assets and the environment, and hinder supply chain management.
However, severe and extreme weather events caused by climate change are increasingly threatening many mining operations across the globe.
An extreme heatwave across North America's Pacific Northwest in 2021 sparked significant wildfires, including a blaze in northern Saskatchewan that caused Cameco to temporarily suspend production at its Cigar Lake uranium mine and evacuate 230 non-essential workers. Another 80 or so mine workers remained behind to keep the site safe and help fire crews.
The heatwave contributed to the hottest June ever for Portland, OR, with a temperature of 46.6 C (116 F), while Seattle, WA, reached 42 C (108 F). The temperature in Lytton, BC, set a national record when it reached 49.6 C (121.3 F).
A report by World Weather Attribution scientists stated that while this heatwave was a rare occurrence, it would have been virtually impossible without human-caused climate change. In addition, they said a weather event such as this one is estimated to occur only once every 1,000 years but would occur every five to 10 years with 2 C (3.6 F) added to global temperatures.
Australia-based BHP cited poor air quality caused by bushfire smoke as one of the reasons why production at a New South Wales coal plant had dropped by 11 per cent in late 2019.
Scientists with the World Weather Attribution studying the 2019/20 bushfire season in Australia, known as the Black Summer due to its unusually devastating scope, found climate change increased the probability of dry, hot weather that causes Australian bushfires by at least 30 per cent. They also projected that a global 2 C (3.6 F) temperature rise would make similar weather conditions at least four times more likely to occur.
While solutions to global climate change are being investigated and worked out by global leaders and international stakeholders, its effects will likely be felt for decades to come – even in places where climate change is not yet a major issue. And as the above examples demonstrate, it's imperative mining operations take an attentive approach to severe and extreme weather conditions now.
An efficient and effective way of dealing with severe and extreme weather is to factor it into your mine's existing emergency response plans and procedures. When preparing or reviewing your plans and procedures, here are some questions and suggestions to consider.
Alerts and Updates
Does your current emergency response system allow you to instantly alert and update affected groups and individuals on sudden or rapidly-changing weather conditions? What about giving all-clear or false alarm notifications? One of the best ways to simultaneously reach onsite workers, emergency response teams, mutual aid crews, command centre personnel, mine managers, etc., is to send direct alerts on a mobile app, email, or text.
Personnel & Equipment Readiness
When an emergency alert is issued, are you confident your team and equipment are ready for deployment? For example, do onsite personnel have quick access to waterproof workwear or specialized PPE if there's unexpected heavy rain or flooding? Has your liquid-handling equipment been inspected recently and fit for service? Digital checklists and audits can be easily completed, archived and retrieved to ensure everyone and everything is ready at a moment's notice.
Strong Communications
During an emergency involving extreme weather conditions, does incident command have the most accurate and up-to-date onsite weather-related information to make informed decisions? Are response teams able to quickly communicate such issues as sudden pit flooding, unstable haul roads, or equipment failures? A superior way for everyone to stay informed is using interactive digital maps with real-time markups, as well as instant note-sharing and automated equipment updates.
Data Collection
Are key personnel remembering to include sudden changes to weather conditions on their paper reports? Is your response team depending on outdated landlines or spotty Wi-Fi connections to record and send vital information? Unpredictable and volatile weather data needs to be accurately recorded and communicated, so now's the time to swap out paper forms for a reliable and user-friendly digital system that can be used by all response personnel, even when a Wi-Fi or internet connection is lost.
Reviews and Reports
When conducting post-incident investigations, how easy is it to retrieve and then report on extreme weather conditions experienced by your crews? How accurate and complete is this information? Even if your current system automatically collects weather-related data, it would be beneficial if key personnel could add their recollections and thoughts following the incident to help ensure compliance reports are as accurate and detailed as possible. Detailed post-incident reporting and analytics can also help provide lessons learned and other insights for adapting your operations to constantly changing weather patterns.
Improving your mine emergency response plans is critical in protecting workers, site operations, assets and equipment, and the environment against severe and extreme weather conditions. By regularly reviewing and enhancing these plans, mines can better adapt and evolve to meet the challenges brought on by climate change today and in the years ahead.
—
Sources:
AP News. (June 29, 2021). Northwest US faces hottest day of intense heat wave.
Broken Hill Proprietary. (January 21, 2020). BHP Operational Review for the Half Year Ended 31 December 2019 (Press Release). (PDF)
Cameco. (July 1, 2021). Cameco Evacuating Cigar Lake as a Precaution due to Wildfire.
CBC. (June 30, 2021). For 3rd straight day, B.C. village smashes record for highest Canadian temperature at 49.6 C.
World Weather Attribution. (March 11, 2021). Attribution of the Australian bushfire risk to anthropogenic climate change. (PDF)
World Weather Attribution. (2021). Rapid attribution analysis of the extraordinary heatwave on the Pacific Coast of the US and Canada June 2021. (PDF)
—
Learn More
The Focus FS Severe Weather Solution helps mines and other industrial sites prepare for and respond to severe weather events.
Preview the Severe Weather Solution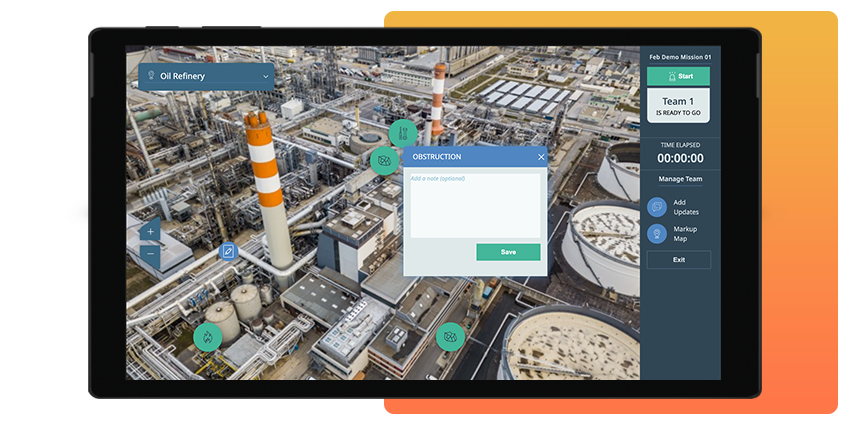 —
Subscribe to our newsletter
Emergency ReadinessExtreme WeatherMine SafetyMiningSevere Weather