The Power of Teamwork During a Mine Rescue
October 13, 2021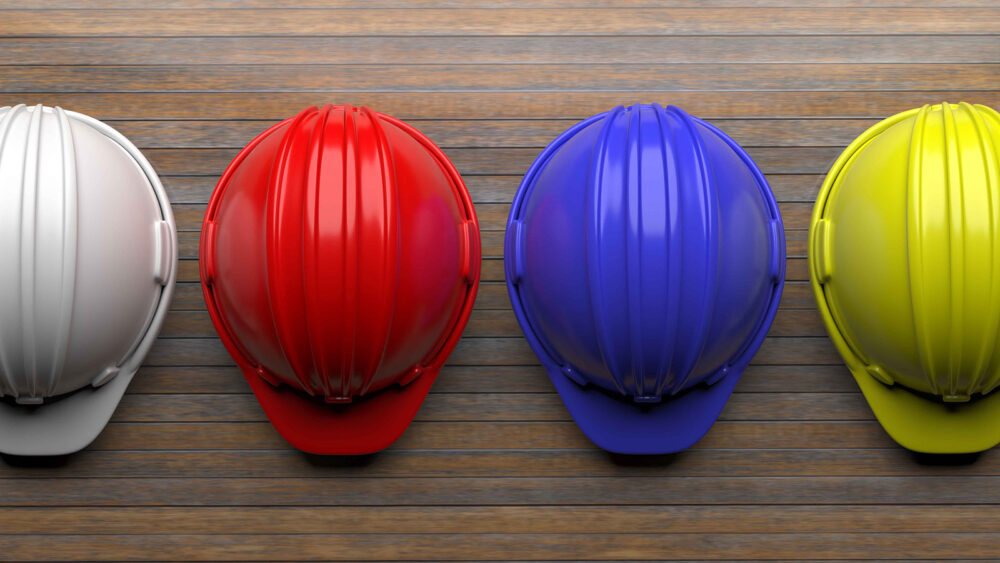 The aim was to bring a group of miners caught hundreds of metres underground safely back to the Earth's surface, and that's exactly what happened.
Thirty-nine people were unable to exit Vale's Totten Mine in Sudbury, ON, after a scoop bucket detached and blocked the main shaft on Sept. 26.
They were at levels of between 914 metres and 1,219 metres when the incident occurred – and complied with standard procedures by reporting to refuge stations.
What followed was a highly co-ordinated effort of around 90 people, including 58 responders from Vale's mine rescue team and Ontario Mine Rescue.
OMR Vice President Ted Hanley and OMR Chief Mine Rescue Officer Shawn Rideout were tasked with overseeing the extraction effort.
None of the miners were hurt when the mine shaft was compromised, and it was up to the rescuers to ensure they stayed uninjured during their ascent.
Most of the miners were able to climb to the surface using a secondary egress ladder system that was set up, while the other four needed assistance getting out of the mine.
"It was not a cookie-cutter rope rescue," said Hanley, in an interview with local media. "The ladderways were offset at staggered intervals, so we couldn't set up simplified systems. It was very complex."
In total, the rescue operation took three days to complete.
Vale Chief Executive Officer Eduardo Bartolomeo congratulated those involved.
"Bringing our 39 employees home safe and healthy was our top priority and we're glad that our emergency plans and procedures worked to deliver that outcome," he said, in a release.
"All the employees are safe now and deserve our deep respect for their perseverance and strong will."
Bartolomeo said an investigation would be launched, so the company can learn from what happened and take steps to ensure this type of incident doesn't happen again. Hanley said his organization would also follow up with Vale for a review.
"I'm pleased but we're not going to ignore the fact that, despite our best efforts, there was still a chance of things not going our way, and we're not going to shy away from that fact," said Hanley.
"We're fortunate people were in good health, and that the safety protocols held in place, with no injuries, but we're aware that we have to continually improve."
The successful rescue at Vale's Totten Mine shows what can be achieved when knowledgeable and well-prepared people come together and make a concerted effort to reach a common goal.
The teamwork demonstrated by everyone involved, especially the mine rescuers, is certainly commendable.
The rescue also highlights the importance of having an up-to-date emergency response plan and training program to ensure employees can skillfully respond when the unexpected happens.
In addition, the proactive response by Vale and OMR to investigate what happened and find ways to improve shows a strong commitment to the health and safety of mine workers – which is right where everyone's prime focus should always remain.
Sources:
CTV News:
https://northernontario.ctvnews.ca/at-least-39-people-stuck-underground-at-totten-mine-in-sudbury-ont-1.5602107?fbclid=IwAR1-aUhTKwqKm0Hev7LHm4dMd3cDNvFNApNx4BsdMKMG8RKDM57p1UwJZqg
Ontario Mine Rescue (Facebook Page):
https://www.facebook.com/OntarioMineRescue
Sudbury Star:
https://www.thesudburystar.com/news/local-news/totten-mine-rescue-a-really-well-oiled-team-effort
Toronto Star:
https://www.thestar.com/news/canada/2021/10/05/we-just-gaver-inside-the-totten-mine-rescue-from-a-kilometre-below-the-earth.html
Vale:
http://www.vale.com/canada/EN/aboutvale/local-news/Pages/All-Employees-at-Vale's-Totten-Mine-Safely-Back-Above-Ground0929-4042.aspx
—
Are you on the list?
Be the first to get the latest product updates, safety tips and more with the Focus FS newsletter.
By subscribing you agree that Focus FS can contact you to promote their products and services. You can unsubscribe at any time.