Using Technology to Improve Mine Rescue Responses – Part 1
January 11, 2022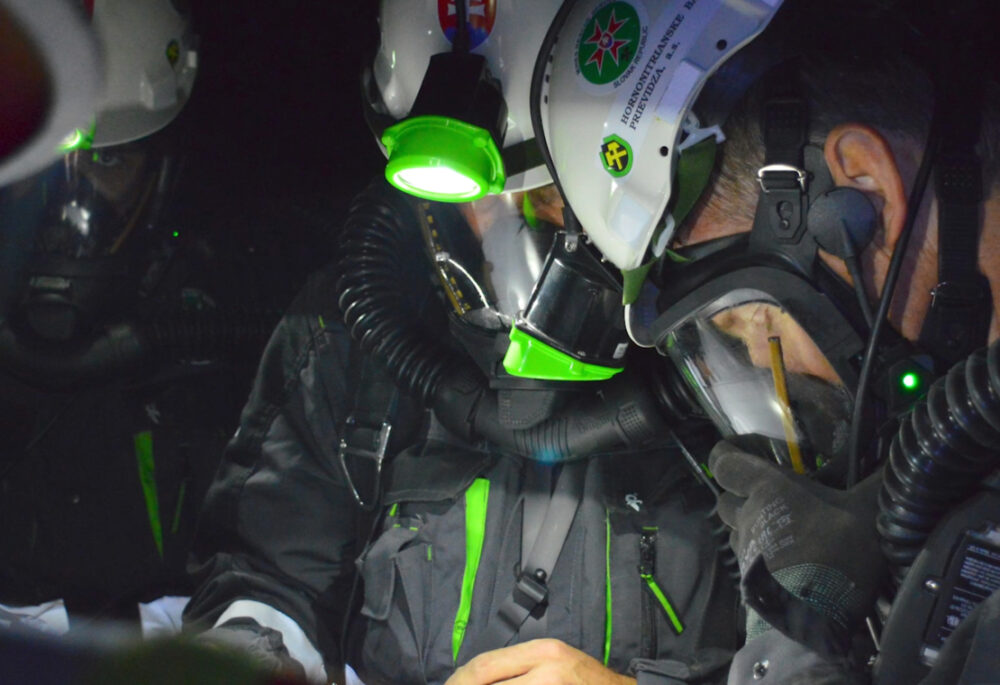 Due to the inherently dangerous nature of mining operations, it is crucial to protect the health and safety of personnel and always be prepared for potential incidents and emergencies.
As somebody responsible for creating or reviewing mine rescue management plans, you already know how demanding and stressful these situations can be.
In addition to protecting people's lives, safeguarding mine assets and conserving the environment are also important priorities.
But coordinating an effective mine rescue response while keeping a constant eye on the clock means everything needs to be managed with precision and care.
This four-part series will look at some of the common problems associated with mine rescue management and provide insights into choosing the best digital mine rescue management system that fits your needs and helps provide the best possible outcomes.
Call-outs and Notifications
As soon as an emergency requiring a formal rescue operation has been reported, designated personnel implement a mine's emergency response plan.
This includes a call-out process to notify mine rescue leaders, emergency response teams, mutual aid, medical services, logistics and support, etc. It might also be necessary to promptly inform relevant government agencies or regulatory authorities.
There are existing ways to notify individuals and groups of an emergency, such as landline phones, two-way radios, personal emergency devices (PEDs), and audio/visual alarms.
However, each are limited in their scope, and it can be difficult to confirm if the right people have been reached or at what time.
This is especially troublesome when there are multiple departments or offsite groups who need to be contacted, or if there are volunteers or standby personnel who could possibly be deployed at a moment's notice.
There are also numerous situations that could result in communication delays or a failure, including the loss of telephone service or a power outage at the mine.
Hazardous atmospheres or adverse weather conditions might also be factors, with extreme conditions even possibly affecting accessibility.
Benefits of Technology
A digital mine rescue management system means you can stop relying on outdated and unreliable communications like landlines or two-way radios.
Mobile-enabled notifications automatically alert every authorized person and group – whether they're at their desk, working at another location, or sitting at home.
The same system can confirm who has received/read the notification, so you don't have to wonder if they've been reached.
You can also easily update or edit a digital notification list to ensure only selected personnel are contacted.
This is an effective supplement to traditional phone trees, enabling a faster and more efficient response from rescue personnel and officials.
Read Part Two: Team Briefings and Deployments.
—
Sources:
B.C. Ministry of Energy and Mines. (1998, Updated 2016). Western Canada Mine Rescue Manual. (PDF)
B.C. Ministry of Energy, Mines and Petroleum Resources. (2017, Version 1.4). Mine Emergency Response Plan. (PDF)
Government of Western Australia Department of Mines, Industry Regulation and Safety. (2018). Code of Practice: Emergency Management for Western Australian Mines. (PDF)
Ontario Mine Rescue/Workplace Safety North. (2021). Handbook of Training in Mine Rescue and Recovery Operations. (PDF)
U.S. Department of Labour. (Revised 2008). Mine Rescue Team Training: Metal and Nonmetal Mines. (PDF)
—
Subscribe to our newsletter