Using Technology to Improve Mine Rescue Responses – Part 2
January 24, 2022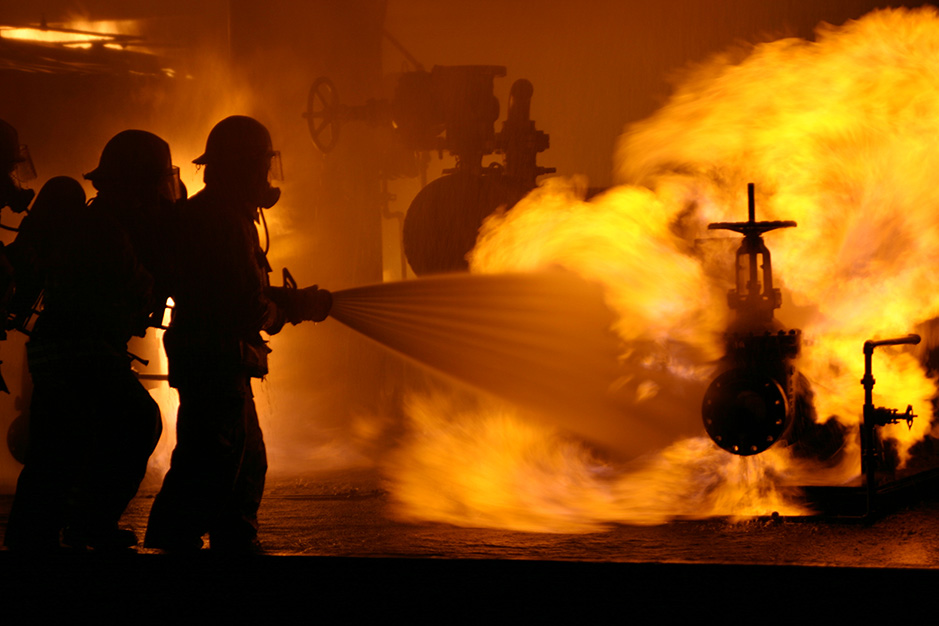 This four-part series will look at some of the common problems associated with mine rescue management and provide insights into choosing the best digital mine rescue management system that fits your needs and helps provide the best possible outcomes. (Click here to read Part One.)
Part Two: Team Briefings and Deployments
Mine rescue team members must be ready to take quick action when an emergency happens. This means being physically and mentally fit, successfully finished training courses, and possess relevant certifications.
Given the limited amount of time involved before a mission starts, this information may be difficult to assess or confirm, especially if an individual or team is arriving on site for the first time.
It is essential for command centre personnel to assign and brief a mine rescue team of their specific task or assignment as quickly as possible. A team must receive accurate and succinct information allowing them to perform their duties in a safe, timely and efficient manner.
They also require detailed up-to-date maps, inspected and ready-to-use breathing apparatus and other equipment, as well as a consistent method of reporting gas readings and other vital information.
As good as a team captain's note taking may be, there exists a chance that not every piece of briefing information has been recorded correctly. The captain's clipboard or notepaper might also get soiled or damaged during a mission, leaving handwritten notes undecipherable. An existing paper maps might not show the most current layout or resources – and are susceptible to damage or loss during a mission.
Reliable communications need to be maintained with the command centre throughout the team's mission. The team must be quickly informed of any unexpected hazards or new information. Likewise, they must communicate unanticipated or changing conditions back to the command centre.
However, relying on radios or telephone lines for the team to communicate with command centre personnel can be problematic. A poor or faulty connection could mean miscommunicated information, which in turn could delay or jeopardize the mission.
Benefits of Technology
An advanced digital mine rescue management system allows command centre personnel and rescue team members to communicate and share information in real time using mobile devices with an Internet connection.
From the get-go, rescue mission data is created and stored in a central location for easy access and updating. There's no need to second guess vital briefing notes when they can be accessed at any point during the team's mission, which allows them focus on their designated assignment.
This system also provides a stable process for reporting oxygen level counts, hazardous gas detection, and equipment checks. An alert can be issued when a reading is due or overdue, helping ensure the ongoing safety of team members even when their attention is on the rescue itself.
Even if an Internet connection is lost, data can still be applied and then synced when a connection is re-established.
By integrating interactive digital mapping system into the system, there's no need to rely on paper map coordinates or vague mapping symbols. Instead, users can zoom in or out of specific areas on a digital map for optimized viewing – or add their own detailed messages and photos to the digital map to explain what's happening in real-time.
Likewise, if command centre personnel decide a rescue route needs to change, they can clearly mark this out on a digital map for instant viewing by the rescue team.
The right system should also make archived files easily accessible at any point during an emergency.
Command centre personnel should also be able to ensure all necessary equipment is on hand and ready for use, and that all rescue team members have the right training, qualifications and certifications before starting a mission.
Read Part Three: Record Keeping, Reviewing and Reporting.
—
Sources:
B.C. Ministry of Energy and Mines. (1998, Updated 2016). Western Canada Mine Rescue Manual. (PDF)
B.C. Ministry of Energy, Mines and Petroleum Resources. (2017, Version 1.4). Mine Emergency Response Plan. (PDF)
Government of Western Australia Department of Mines, Industry Regulation and Safety. (2018). Code of Practice: Emergency Management for Western Australian Mines. (PDF)
Ontario Mine Rescue/Workplace Safety North. (2021). Handbook of Training in Mine Rescue and Recovery Operations. (PDF)
U.S. Department of Labour. (Revised 2008). Mine Rescue Team Training: Metal and Nonmetal Mines. (PDF)
—
Subscribe to our newsletter