Mine Rescue Software: Better Training Management
October 12, 2022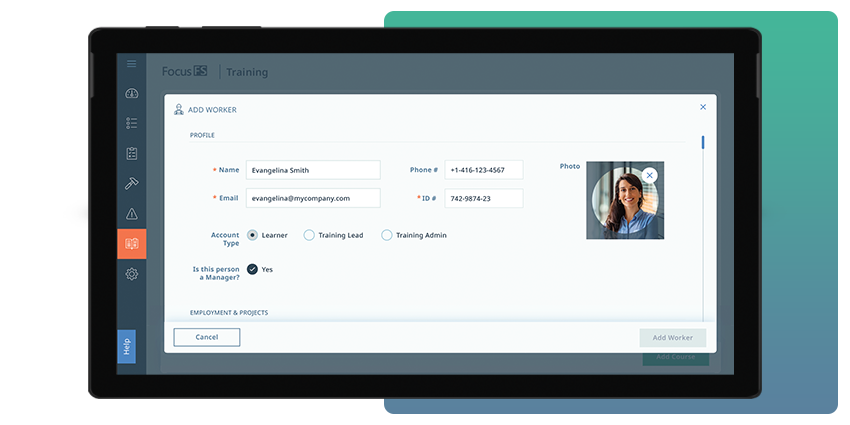 For mine operators around the globe, nothing is more important than worker health and safety. So why has the mining industry been slower to adopt digital safety applications than other industries like energy and construction? In this blog series, we'll explore some of the mining industry's challenges and feature solutions delivering on the next generation of digital safety. Click here to read the introductory post.
While mine operations, equipment, and emergency response planning have continuously improved over the decades, those working in the mine industry must regularly adapt to changing work environments and stay prepared for the unexpected.
As mines become deeper and more remote, and mechanization increases, those who've been working in mines for a long time need to keep current with developing technologies and workplace practices, as well as updated emergency protocols.
Comparably, newer workers may be more familiar with high-tech innovation and newer system methods – but lack practical experience working in inherently dangerous workspaces or dealing with unforeseen situations.
Even though everyone's health and safety always remain a top priority, incidents and emergencies can happen at any time. That's why continuous training is so important for longstanding and recently hired mine workers.
For example, an MSHA report on a 2021 fatality at a Texas mine found a worker with 13 years of experience died when a piece of overhead equipment he was working on unexpectedly fell and struck him.
Root cause analysis conducted by the accident investigation team found the mine operator did not ensure miners blocked the equipment against motion before working underneath it. As well, the mine operator did not task train miners to properly change parts of the equipment.
Corrective actions were implemented by the mine operator to prevent a recurrence. They modified written procedures to ensure miners blocked equipment against hazardous motion before working underneath it – and trained all miners on the revised procedures.
The operator also developed new written procedures incorporating job safety analysis and included a procedural check sheet to use before changing parts of the equipment – and trained all miners on these procedures.
A high-quality training management system is crucial in effectively managing corrective actions such as these, as it helps the mine operator and other officials ensure all workers have completed applicable training within a required timeframe.
The same system can be used to create reports for regulators demonstrating corrective action benchmarks and milestones have been reached. In addition, the system can help provide data for compliance audits and examinations, as well as help manage ongoing training for current or future workers.
However, using paper spreadsheets or outdated legacy software to manage training programs and produce detailed reports can be cumbersome and time-consuming – especially as mining operations expand, staff turnovers occur, or regulations change.
What you need is an all-in-one system that can efficiently and skillfully manage your training programs and related projects today and can adapt to your changing needs.
Success with Digital
The Focus FS Emergency Response Solution includes a superior digital training management system that helps ensure everyone working at a mine has the training and qualifications needed to do their jobs safely and competently.
With the click of a button, easily create individual worker profiles that can be used to manage and track specific training requirements. Add as much information as needed to the profile – including contact information, employment history, as well as current project and role.
Securely upload the worker's training records and qualifications to their profile for future reference or verification. Automated notifications can be sent to the worker (as well as their supervisor or manager) when their training or qualifications are about to expire or have already expired.
When a training course is completed or a qualification is renewed, the profile can be updated with new expiry or renewal dates. A worker profile can be marked as active or inactive, helping organizations to maintain accurate and reliable records.
Roles can also be quickly set up in the system, with the ability to add associated projects and required courses. When a worker is assigned to a role, their profile is automatically assigned required courses and notifications are sent to the worker, supervisor, and manager.
Easily set up training courses for specific projects or across multiple sites, then assign these courses to individual worker profiles or roles. Whether you're tracking individual or group training activities, our system is adaptable to fit your needs. The system's real-time dashboards provide detailed compliance analytics to ensure everything is in order, or to quickly discover what's expiring or missing.
You don't need to be onsite to manage your training – access and administer the system from almost any computer or device connected to the Internet. Data is securely stored in a single, cloud-based location, accessible only to authorized personnel, providing you with the flexibility to track and analyze large quantities of information as needed.
Automatically generate and export detailed analytics and reports to demonstrate the progress of your training objectives over a specific timeframe. These documents can also be used for compliance audits or included in corrective action program reporting.
Save time and resources ensuring all of your workers' training requirements and certifications stay up to date with the Focus FS Emergency Response Solution.
And as we wrap up this blog series, let's quickly review some of the ways the Focus FS Emergency Response Solution can help you improve existing processes for better safety outcomes:
Contact us today to find out more. Schedule a meeting using the form below.
—
Sources:
MSHA. (n/a). Guidelines for Corrective Action Programs.
MSHA. (n/a). July 21, 2021 Fatality – Final Report.
—
Learn More
The Focus FS Emergency Response Solution was purpose-built for safer mine rescue operations.
Preview the Emergency Response Solution for Mine Rescue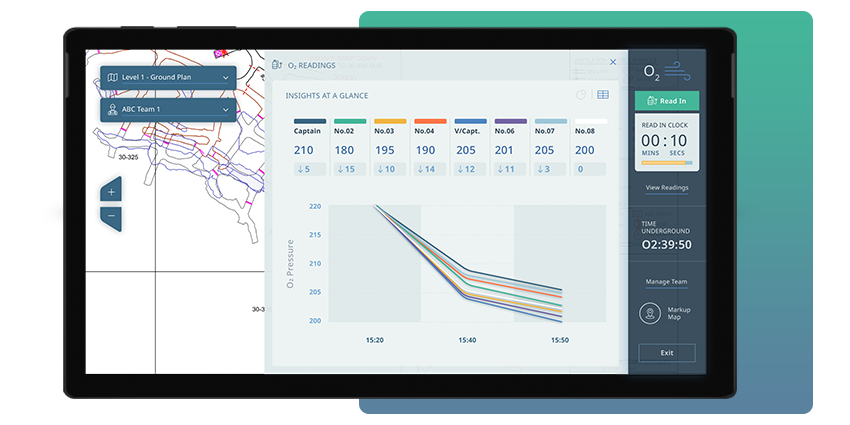 —
Let's get started
Contact us to discuss your current strategies and find out how our solutions are improving health and safety at companies like yours.


Emergency ReadinessEmergency ResponseHealth & SafetyMine SafetyMining